Landon Cole, Nora Powell, and Chris Bowne were among the standouts in the ORVC last week.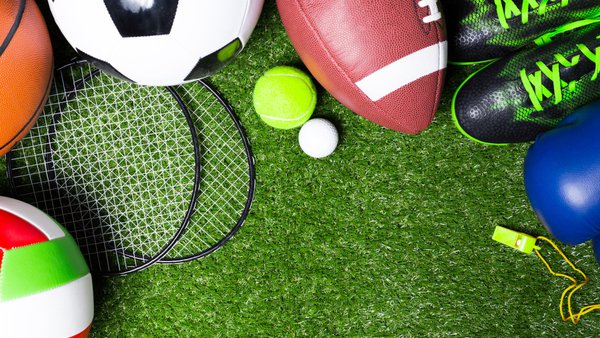 Shutterstock photo.
(Rising Sun, Ind.) – Rising Sun student-athletes highlight a list of top performers in the Ohio River Valley Conference last week.
The ORVC report for the week of April 19-24 was released on Tuesday.
Landon Cole was named the ORVC Baseball Player of the Week. The Shiners star went 2-2 with 4 RBIs and pitched a no-hitter.
Rising Sun's Nora Powell shared ORVC Softball Player of the Week honors with South Ripley's Mady Tompkins.
For Powell, she collected 10 hits, 7 runs, 6 RBIs, 3 doubles, and a stolen base in three games. Tompkins' play was impressive too, tallying 5 hits, 4 RBIs, 3 runs, 2 doubles, and a home run at the plate. She also pitched five innings, striking out seven.
Another Rising Sun standout for the week of April 19-24 was Chris Bowne. He is the Boys Golfer of the Week after shooting 43 at Rising Star and 40 at the Dearborn Country Club.
The ORVC Track and Field Performers of the Week are Milan's Ben Riehle, Jac-Cen-Del's Cloey Simon, and Shawe Memorial's Lina Leatherman.
Other top performers for the week of April 19-24 are listed below.
BASEBALL
Caiden Yorn (M) 3 runs, 2 hits, RBI, HR in 2 games
Grayden Taylor (M) 7 IP, 4 runs, 3 ER, 5 K's going 2-1 last week
Zach Cole (SW) 5 hits, 5 runs, 3 RBI, 2 2B, HR, SB in 3 games
Ethan Stewart (SW) 4 runs, 3 hits, 2 RBI, 2 SB in 3 games
Jordan DeAtley (SW) 7 IP, 4 runs, ER, 14 K's in win
Morgen Sutton (JCD) 5 hits, 4 runs, 3 SB, RBI in 3 games
Damon Hughes (JCD) 3 hits, 3 RBI, 2 SB, 2 runs, 2B in 3 games
Nate Scroggins (JCD) 11 IP, 6 ER, 12 K's, 3 BB going 1-1 last week
Bryce Turner (SC) 4 runs, 3 hits, 2 RBI, 2 HR in 2 games
Trace Johnson (SC) 4 hits, 3 runs, SB / 4 IP, 5 K's 2 ER last week
Dakota Wallace (SC) 2 hits, 2 runs, SB in 2 games
Wyatt Nichter (SM) 4 hits, 4 RBI, 2 runs in 3 games
Charlie Liter (SM) 6 RBI, 3 hits, 3 runs, 2 3B in 3 games
Brady Works (RS) 2-3, 4 SB in one game
Payton Creech (RS) 2-3, 3 RBI in one game
Brady Linkel (SR) 4 hits, 2 RBI, run, 3B / 7 IP, 4 hits, 2 runs, ER, 15 K's in win
Bryce Franklin (SR) 4 runs, 3 hits / 4.2 IP, 3 runs, 8 K's, ER in no decision
Cody Samples (SR) 4 hits, 3 RBI, run, HR in 3 games
SOFTBALL
Jessie Duvall (SC) 4 hits, 3 runs, 3 RBI, 2 2B, 3B, HR in 2 games
Maddie Duvall (SC) 3 hits, 2 runs, 2 RBI, 2 2B, 3B, SB in 2 games
Lily Sparks (SC) 14 IP, 7 hits, 4 runs, ER, 23 K's, 2 BB going 2-0 last week
Ashley Fulton (SW) 4 RBI's, 4 runs, 3 hits, 2B in 3 games
Halee Smith (SW) 3 hits, 2 runs, 2 RBI in 3 games
Morgan Mahoney (SW) 4 runs, 2 RBI, 2 hits in 3 games
Ellie Waldron (SR) 4 hits, 2 runs, 2 RBI, 2B, 3B, HR / 5 IP, 2 hits, 9 K's in win
Emily Campbell (SR) 4 hits, 3 runs, 3 RBI, 3B, HR, SB in 2 games
Erin Widener (M) 6 RBI, 5 hits, 2 2B, SB / 7 IP, 6 ER, 4 K's in win
Karsyn Bode (M) 5 hits, 4 runs, 3 RBI, 2 SB, 2B in 3 games
Olivia Davis (M) 4 hits, 3 runs, 2 2B, RBI in 3 games
Ella Eldridge (RS) 7 hits, 7 RBI, 2 runs, 2 2B in 3 games
Cora Poling (RS) 7 hits, 6 runs, 6 RBI, 2 2B / 5 IP, 3 ER, 7 K's in win
Kira Wells (SM) 3 hits, 2 2B, run in 2 games
Gia Craig (SM) 2 hits, RBI, SB in 2 games
BOYS GOLF
Josh Clark (M) 41 @ Butler Falls
Bryson Harris (M) 41 @ Butler Falls
TRACK & FIELD
Boys Track / Girls Track
Luke Comer (JCD) 138'2½" Discus Shaylee Volz (JCD) 88'2½"
Ryan Miller (SR) 42'10" Shot Put Shaylee Volz (JCD) 31"4"
Kendall Montgomery (RS) 20'¼" Long Jump Ashton Goode (SW) 15'7½"
**See below 5'8" High Jump Lina Leatherman (SM) 4'10"
Owen Bates (SW) :16.96 High Hurdles Cloey Simon (JCD) :16.20
Dylan Martin (RS) :44.91 Low Hurdles Cloey Simon (JCD) :49.20
Kaden Zellers (SW) :12.10 100 Emily Flood (SR) :13.59
Kaden Zellers (SW) :24.94 200 Halle Shorten (RS) :28.24
Grant Taylor (RS) :55.20 400 Eliza Weston (SM) 1:05.4
Ben Riehle (M) 2:06 800 Alisha Detmer (SC) 2:47
Ben Riehle (M) 5:02 1600 Lanie Nicholson (SR) 5:59
Josh Pohle (JCD) 11:18 3200 Lanie Nicholson (SR) 12:51
Switzerland County :47.60 400 relay Switzerland County :55.20
Milan 3:48.88 1600 relay Switzerland County 4:35
Milan 9:25.78 3200 relay South Ripley 11:35
** - Luke Comer (JCD), Dylan Martin (RS), Owen Bates (SW)