Community members are invited to send off the Shiners on Friday afternoon.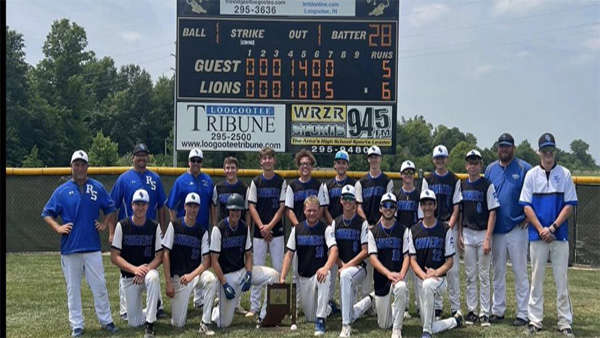 Photo by Rising Sun Athletics.
(Rising Sun, Ind.) - You can help send off the Rising Sun Shiners baseball team to the semi-state.
Rising Sun will take on Shakamak at Jasper High School on Saturday, June 10 at 11:00 a.m. ET. Should the Shiners win, they will play either Barr-Reeve or Greenwood Christian in the semi-state championship at 8:00 p.m. ET.
It has been quite the ride for the Shiners to get to this point. They are coming off a 6-5 regional championship win over Borden, where the Shiners scored five runs in the top of the 7th inning to advance in the state tournament.
The Shiners will be leaving for the semi-state from the front of Rising Sun High School on Friday at 4:15 p.m. Community members are invited to come out and give the team a big sendoff.
For Saturday's contest(s), tickets are $12 per session or $20 for both sessions. It will be cash only at the gate.
Attendees are asked to use the church parking lot close to Ruxer Field. In addition, there is no room for lawn or folding chairs within the confines of Ruxer Field, and no pets are allowed.