379 teams will compete for one of four state championships on softball diamonds across the state starting on May 21.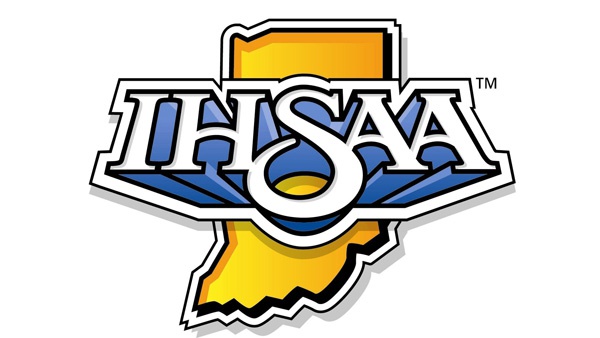 (Undated) For the second consecutive year, a record number of teams - one better than 2017 ‐ were drawn and placed into brackets this evening to set the stage for the 34th Annual IHSAA Softball State Tournament Series.
Sectional action runs May 21‐26 with the 64 survivors moving into a one‐game regional round on Tuesday, May 29. From there, 32 teams will square off in four‐team semi‐states on Saturday, June 2, with the four state championship games scheduled for Saturday, June 9, to be played for the first time at Purdue University's Bittinger Stadium in West Lafayette.
Host schools will announce playing schedules in the days to come which will then be added to the online brackets at MaxPreps.com.
Class 3A defending state champion New Palestine, also top‐ranked in this week's state coaches poll from the Indiana Coaches of Girls Sports Association (ICGSA), will host Connersville in Sectional 27.
Other No. 1 teams include Class 4A Center Grove which will meet Franklin Community in the Sectional 13 bye game at Franklin Central. Class 2A No. 1 Bremen will take on Prairie Heights in Sectional 35 at Westview and Class A's Tri, last year's state runner‐up, will host Randolph Southern in Sectional 56.
Among the other defending state champions, Class 4A's Crown Point will host Hammond Morton in the Sectional 1 opening game. Indianapolis Scecina, last year's 2A state champion now playing in 3A, will host Indianapolis Crispus Attucks in Sectional 26. Tecumseh, last year's Class A champion which is now playing in 2A and ranked second this week, will take on Tell City in the Sectional 48 opening game at Forest Park.
Also of note, Tecumseh continued to extend the state record with its 15th consecutive sectional championship a year ago with Indianapolis Scecina right behind with 14 straight and Indianapolis Lutheran with 11 straight.
About the Draw
To conduct the random drawing for the softball state tournament, the IHSAA places ping‐pong balls representing each school in a given sectional into a lottery‐style air mix machine. A motorized fan in the bottom of the machine blows the balls around the inside of the transparent container and air then forces each ball up through a tube in random order. For example, the first ball retrieved from the machine will be the visiting team in game one with the second ball representing the home team in game one. The third ball to come out is the visitor in game two and the fourth ball the home team in game two. That same method is followed through all 64 sectionals and eight semi‐states.
4A Sectional 14 at East Central (6 teams)
G1: Columbus North vs. Bloomington North.
G2: Columbus East vs. Shelbyville.
G3: Winner of G1 vs. Winner of G2.
G4: East Central vs. Bloomington South.
Championship: Winner of G3 vs. Winner of G4.
3A Sectional 29 at Franklin County (6 teams)
G1: Franklin County vs. Greensburg.
G2: Lawrenceburg vs. Batesville.
G3: Winner of G1 vs. Winner of G2.
G4: Madison Consolidated vs. South Dearborn.
Championship: Winner of G3 vs. Winner of G4.
2A Sectional 45 at Milan (5 teams)
G1: Austin vs. Milan.
G2: Switzerland County vs. Southwestern (Hanover).
G3: South Ripley vs. Winner of G1.
Championship: Winner of G2 vs. Winner of G3.
1A Sectional 60 at Rising Sun (6 teams)
G1: Rising Sun vs. North Decatur.
G2: Hauser vs. Oldenburg Academy.
G3: Winner of G1 vs. Winner of G2.
G4: Jac‐Cen‐Del vs. South Decatur.
Championship: Winner of G3 vs. Winner of G4.