If you weren't there, you missed out on a fun Opening Night at the track.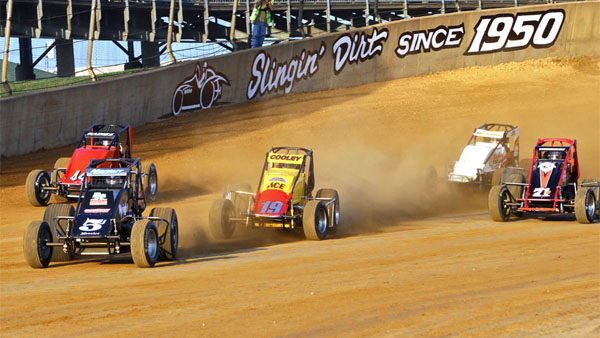 2019 Opening Night at Lawrenceburg Speedway. Photo by Tim Thomas.
(Lawrenceburg, Ind.) - It is officially dirt slinging season.
On Saturday, Lawrenceburg Speedway opened up its 2019 season with the Impact Sports Pure Stocks, Bessler's U Pull and Save Hornets, KOI Auto Parts UMP Modifieds and the Kelsey Chevrolet Sprints.
Entering the winner's circle were Mike Ackman, Jimmy McElfresh, Matt Hamilton and Dickie Gaines.
Photos courtesy of Tim Thomas.