The ORVC report for Sept. 28 - Oct. 3 was released Tuesday.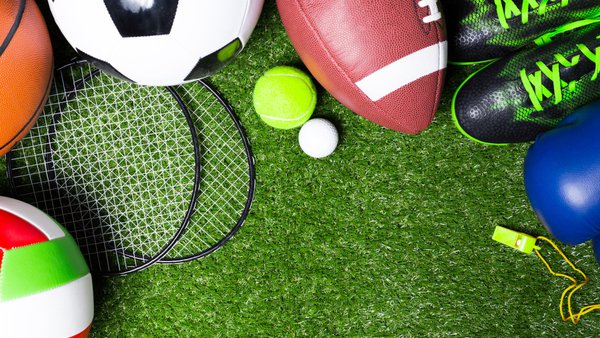 (Versailles, Ind.) – Conference champions have been crowned and weekly award winners have been announced by the Ohio River Valley Conference.
The ORVC report for the week of September 28 through October 3 was released on Tuesday.
The South Ripley Lady Raiders won the 2020 ORVC Girls Cross Country Championship. It is their third straight ORVC title, holding off Jac-Cen-Del by a score of 27 to 28. Lanie Nicholson finished second overall with a time of 20:04. Emily Campbell and Deborah Murphy also finished in the top 10 for South Ripley.
Shawe's Calli Alderman was the meet medalist with a time of 19:54.
Southwestern captured the 2020 ORVC Boys Cross Country Championship. Rising Sun finished second followed by Jac-Cen-Del, South Ripley and Milan.
Milan freshman Ben Riehle crossed the finish line first with a time of 17:43. Jac-Cen-Del's Josh Pohle (17:45) and Rising Sun's Peyton Merica (17:55) were just seconds behind Riehle.
Jac-Cen-Del is the 2020 ORVC Boys Soccer Champions. The Eagles went 10-1-1 in ORVC play. But it was Rising Sun's Landon Cole and Shawe's Jacob Hertz that shared ORVC Boys Soccer Player of the Week.
Cole notched three goals in two matches, while Hertz scored a hat trick against Switzerland County.
In girls soccer, Milan and Switzerland County are co-champs. Both teams finished with a 7-1 record in the ORVC.
The final ORVC Girls Soccer Player of the Week for the 2020 season went to Milan's Maggie Schmidt. She scored five goals and had four assists in three matches last week.
South Ripley's Rachel Meyer is the ORVC Volleyball Player of the Week. The Lady Raiders star accumulated 41 kills, 23 digs, six blocks, and four aces in three matches.
Other top performers for the week of September 28-October 2 are listed below.
VOLLEYBALL
Brionna Linkel (SR) 29 digs, 73 KA's, 8 aces in 3 matches
Shaylee Volz (JCD) 92% serve, ace, 100% pass, 5 kills, 15 digs vs. S. Ripley
Emma Newhart (JCD) 3 kills, 100% serve, ace, 13 KA's vs. South Ripley
Aundrea Cullen (JCD) 91% pass, 15 digs vs. South Ripley
Rachel Holt (M) 5 kills, 7 blk, 100% serve in 2 matches
Avery Robbins (M) 9 kills, 93% serve, ace, 22 digs in 2 matches
Cora Poling (RS) 20 kills, 4 blk, 93% serve, 8 aces in 2 matches
Baylee Morris (RS) 52 KA's in 2 matches
Tyrrah Miller (RS) 86% serve, 4 aces, 95% pass, 15 digs in 2 matches
Ashleigh Ream (SW) 94% hit, 3 kills, 100% serve, 5 aces, 25 digs vs. New Wash.
Kylie Eccles (SW) 84% hit, 10 kills, 67% serve, ace vs. New Washington
Emmaline Leatherman (SM) 27 kills, 14 blk, 86% serve, 9 aces, 10 digs in 3 matches
Lina Leatherman (SM) 34 kills, 12 blk, 83% serve, 4 aces, 15 digs in 3 matches
Autumn Lathrem (SM) 94% serve, 3 aces, 88% pass, 10 digs in 3 matches
GIRLS CROSS COUNTRY
ORVC Meet
1. Calli Alderman Shawe Memorial 19:54
2. Lanie Nicholson South Ripley 20:04
3. Eliza Weston Shawe Memorial 21:29
4. Cloey Simon Jac-Cen-Del 21:40
5. Alisha Detmer Switzerland County 21:47
6. Emily Campbell South Ripley 21:53
7. Deborah Murphy South Ripley 22:05
8. Gracie White Switzerland County 22:18
9. Kirsten Geary Southwestern 22:22
10. Kayla Simon Jac-Cen-Del 22:38
11. Lucy Lillis Milan 22:38
12. Patricia Smith Southwestern 23:19
BOYS CROSS COUNTRY
ORVC Meet
1. Ben Riehle Milan 17:43
2. Josh Pohle Jac-Cen-Del 17:45
3. Peyton Merica Rising Sun 17:55
4. Caleb Geary Southwestern 18:03
5. Joe Drossart Southwestern 18:11
6. Nathan Furnish Switzerland County 18:20
7. Damon Hughes Jac-Cen-Del 18:23
8. Nate Elliott Rising Sun 18:23
9. Dalton Vinup Rising Sun 18:25
10. Nick Zigan South Ripley 18:26
11. Colton Cloud Southwestern 18:33
12. Louis Liu Shawe Memorial 18:37
BOYS SOCCER
Jordan Parsons (RS) 1 shutout, 1 goal allowed in 110 minutes
Johan Betancourth (SM) goal vs. Switzerland County
Kaden Zellers (SW) goal, assist in 3 matches
Brady McLain (SW) 24 saves in 3 matches
Jacob Wolf (SC) goal in 2 matches
JW Goldsberry (SC) goal in 2 matches
GIRLS SOCCER
Alyssa Phelps (M) 6 goals, assist in 3 matches (hat trick vs. Rising Sun)
Riley Clark (M) 2 goals, 2 assists in 3 matches
Lena Conradi (SR) 2 goals in 2 matches
Cadence Humes (SW) goal in 2 matches