South Ripley will compete at the Mitchell Regional on Saturday.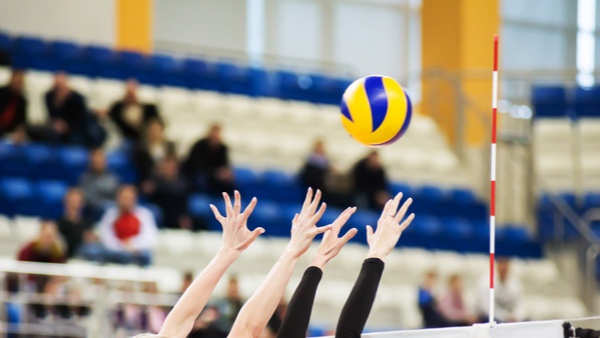 Shutterstock photo.
(Versailles, Ind.) – It has been a great season for South Ripley, and they aren't quite done yet.
The Raiders lead they way with four selections on the 2021 ORVC Volleyball All-Conference Team, which was released on Friday.
South Ripley won the ORVC by going 6-0 against conference opponents. Their four all-conference selections are Brionna Linkel, Rachel Meyer, Sarah Meyer, and Katelynn Samples.
The Raiders will continue their season on Saturday at the Mitchell Regional when they take on Linton-Stockton in the first round. South Ripley is coming off a 3-0 win over North Decatur in the Class 2A Sectional 45 Championship.
As for other area schools, Jac-Cen-Del is represented on the all-conference team by Aundrea Cullen and Desiree Sparks.
Milan, Rising Sun and Switzerland County had one selection each.
The 2021 ORVC Mental Attitude Award went to Southwestern's Keaghan Kramer.
South Ripley's Lisa Gilpin and Kyle Jolly were named 2021 ORVC Coach of the Year.
South Ripley (6-0): Brionna Linkel, Rachel Meyer, Sarah Meyer, Katelynn Samples
Southwestern (5-1): Kylie Eccles, Meaghan Kramer, Marrissa Naylor, Ashleigh Ream
Shawe Memorial (4-2): Emmaline Leatherman, Lina Leatherman
Jac-Cen-Del (3-3): Aundrea Cullen, Desiree Sparks
Milan (1-4): Rachel Holt
Rising Sun (1-5): Cora Poling
Switzerland County (0-5): Jaden Harrell