There were some big-time performances between January 24-29.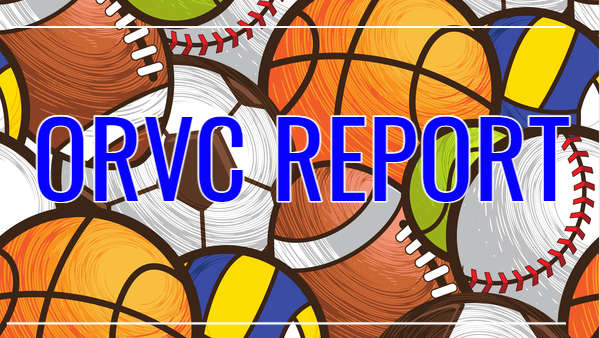 Shutterstock photo.
(Versailles, Ind.) – Three basketball players from South Ripley, Jac-Cen-Del and Milan have earned weekly honors from the Ohio River Valley Conference.
The ORVC report for January 24-29 was released on Tuesday.
South Ripley's Gracie Gunter and Jac-Cen-Del's Annabelle Williams were named the ORVC Girls Basketball Players of the Week.
Gunter helped lead the Lady Raiders to an outright ORVC championship by averaging 12 points, 4.6 rebounds, 2.6 assists, 2.3 steals, and 1.6 blocks over three games.
Williams totaled 27 points, 19 rebounds, 8 steals, and four assists over two games, and surpassed the 1,000-career point mark.
The ORVC Boys Basketball Player of the Week went to MJ Hartman. The Milan senior guard put up 27 points, 5 assists and 3 rebounds in a double-overtime win over Switzerland County.
Other top performers from January 24-29 are listed below.
GIRLS BASKETBALL
Alyssa Simpson (RS) 20 pts, 21 rebs in 2 games
Jenna Peelman (RS) 18 pts, 9 rebs, 4 ast in 2 games
Jalee Rider (JCD) 13 pts, 4 rebs, 4 ast, 4 stl vs. Southwestern
Olivia Neal (JCD) 9 pts, 5 rebs, ast vs. Southwestern
Rachel Meyer (SR) 26 pts, 23 rebs, 8 ast, 5 blk, 4 stl in 3 gms
Jessie Duvall (SC) 27 pts, 14 stl, 9 ast in 2 games
Maddie Duvall (SC) 27 pts, 11 stl, 7 ast in 2 games
Mya McNew (SR) GW FT with 10.3 secs left vs. Switz Co.
Halle Archer (SC) 13 pts, 9 rebs in 2 games
BOYS BASKETBALL
Cam Craig (SC) 27 pts vs. Milan Jamison Lewis (SW) 18 pts, 4 rebs vs. Mitchell
Bryce Wrightsman (SC) 14 pts, 6 rebs, 4 ast vs. Milan
Zach Cole (SW) 13 pts, 11 rebs, 4 stl vs. Mitchell
Kendall Montgomery (RS) 23 pts, 3 rebs, 3 ast, 3 stl vs. Waldron
Parker Davis (SW) 10 pts, 14 rebs, 3 ast vs. Mitchell
Wyatt Day (JCD) 22 pts, 6 rebs, 4 ast vs. Trinity Luth.
Nick Schwarte (SR) 18 pts, 13 rebs vs. Shelbyville
Caidan Yorn (M) 16 pts, 10 rebs vs. Switz Co