Conference champion Rising Sun led the way with four selections.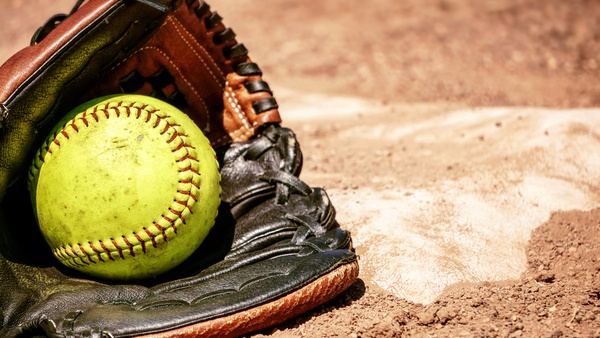 Shutterstock photo.
(Rising Sun, Ind.) – The Ohio River Valley Conference has named its top softball players for the 2021 season.
Conference champion Rising Sun (11-1 in ORVC) placed four on the All-Conference Team.
The Shiners were led by junior Cora Poling. She had a team-high 15 doubles and 40 RBI and led in batting average at .512. Poling also went 7-4 with a 3.18 ERA in the pitching circle.
Poling was joined on the all-conference team by Lindsay Montgomery, Nora Powell, and Elle Eldridge.
Montgomery hit a team-high seven home runs and was second in RBIs with 32. Powel and Eldridge were consistent performers, both knocking in over 20 runs.
Rising Sun head coach Ken DeDreu was named the 2021 ORVC Coach of the Year.
The ORVC Mental Attitude Award went to Southwestern's Abby Fulton.
ORVC Softball

Regular Season Championship game

Rising Sun(11-1)over @SRipleySports (9-3)

Great game by both teams!

Lady Shiners are your 2021 ORVC Softball Champions!#rise_up@orvcsports @ICGSAsoftball pic.twitter.com/OGTJdGQPfB

— Rising Sun Shiners (@rsshiners) May 20, 2021
2021 ORVC Softball All-Conference Team
Karsyn Bode, Milan
Hailey Brown, South Ripley
Olivia Bruce, Southwestern
Aundrea Cullen, JCD
Jessie Duvall, Switzerland County
Maddie Duvall, Switzerland County
Ella Eldridge, Rising Sun
Abby Fulton, Southwestern
Morgan Mahoney, Southwestern
Lindsay Montgomery, Rising Sun
Cora Poling, Rising Sun
Nora Powell, Rising Sun
Lily Sparks, Switzerland County
Mady Tompkins, South Ripley
Shaylee Volz, JCD
Ellie Waldron, South Ripley
Erin Widener, Milan