Both players played a key role in a successful season for the Twisters.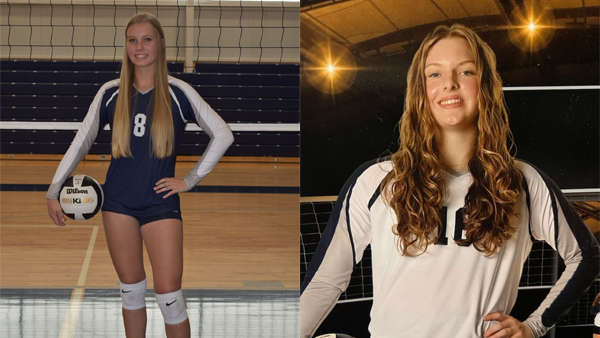 Kate Weber (left) and Rachel Suttmann. Photos provided.
(Oldenburg, Ind.) – Two Oldenburg Academy volleyball stars have earned recognition from the Indiana High School Volleyball Coaches Association.
Senior Kate Weber and sophomore Rachel Suttman have been named to the IHSVCA 1A Central All-District Team.
Weber and Suttman were instrumental in leading the Twisters to a 26-8 record and a sectional title.
Stats
Weber: 319 kills, 60 aces, 44 blocks, 386 digs, 418 assists
Suttmann: 255 kills, 24 aces, 76 blocks, 66 digs
IHSVCA member coaches nominated their players and then voted on the best 12 players from each of the four districts in 1A.
See a complete list of honorees at https://ihsvca.com/1a-all-district-honorees-2/.