League games will be played in Aurora and Lawrenceburg.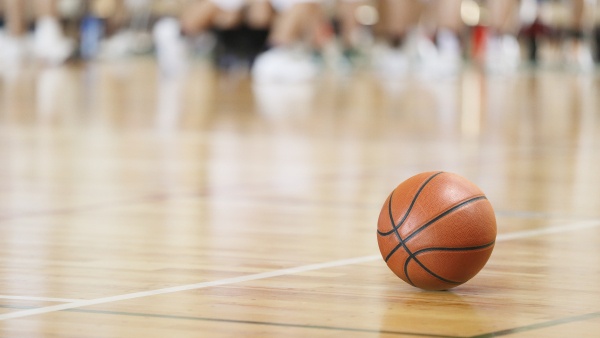 Shutterstock photo.
(Aurora, Ind.) – A new youth basketball league is coming to Eagle Country with a focus on teaching and developing not only basketball skills but life skills as well.
Registration is open for the Wave Basketball League.
The league is being organized by former college and pro basketball player Derrick Davis, who played at Arizona State, followed by a five-year pro career in Finland and Ukraine.
Now that his playing days are behind him, Davis wants to give back.
"I've always wanted to give back to youth, so I figured I could give back through the game of basketball," said Davis.
The Wave Basketball League is scheduled to run July 29 through October 2 with games being played on Thursday and Friday evenings and Saturday mornings. Games will be held at the Aurora Recreational Community Center and Lawrenceburg Community Center.
Boys and girls ages 5-17 are eligible to participate.
RELATED: Crunch Time - July 12, 2021
"There are so many kids that can benefit from it," Davis added. "Sports was always a teacher of life for me growing up. If kids learn the game the right way, they can understand the benefits of it. Everybody's not going to be able to play the game long-term, but whatever you are trying to achieve or be successful in your life, basketball or sports will prepare you for it."
Divisions will be split up based on age. Each division will be limited to eight teams, with seven to eight players filling out each roster to assure ample playing time for all participants.
"In a business environment, everybody plays a part in making a business successful," said Davis. "It is the same thing in basketball. It's learning teamwork, learning how to work with others, and I think when kids become adults, they'll see how it applies to their job."
Davis says he hopes other youths will come in and take leadership roles, such as coaching or refereeing on a volunteer basis.
Plans are for teams to play a 10-game season with a single-elimination tournament at the end of the season. Teams will get three practices prior to the start of the season.
The registration fee is $100 per player, which includes a reversible jersey.
"We're working with different businesses right now to maybe be able to sponsor some kids," said Davis. "We are working to get that fee down."
Registration is open until July 26 at the Aurora Recreation Community Center and Lawrenceburg Community Center.
For more information, contact Derrick Davis at (859) 992-7055 or wavebasketballleague@gmail.com.