Schmidt is also known for his guest appearance on an episode of Crunch Time with JB & Double T this past winter.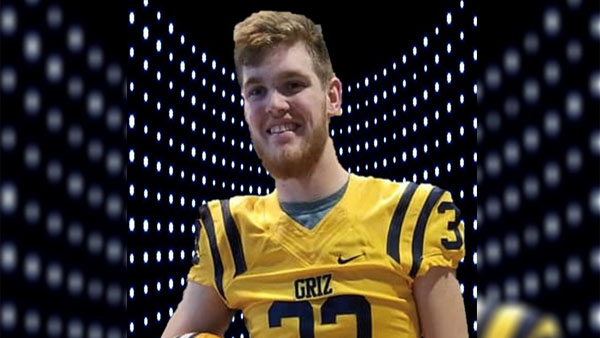 Orrin Schmidt wearing his new colors. Photo by Franklin College Athletics.
(Milan, Ind.) – The 6'5" frame of Orrin Schmidt is going to make Franklin College's quarterback a happy camper.
The Milan Indians tight end will continue his academic and athletic career at Franklin College this fall.
As a senior, Schmidt helped the Indians to a Mid-Indiana Football Conference Championship with 29 receptions for 533 yards and five touchdowns.
Schmidt will join a Grizzles team that went 8-2 last season, including a 7-1 record in Heartland Collegiate Athletic Conference.
Welcome newcomer Orrin Schmidt from Milan High School to the #GrizSquad! #BuildingChampions #TeamGRIZ @MilanIndianFB @MilanAthletics pic.twitter.com/RA846tzIL6

— Griz Squad (@FCGrizFootball) May 21, 2019