The Hoosier Basketball Magazine has named the Top 60 senior girls basketball players for the 2019-20 season.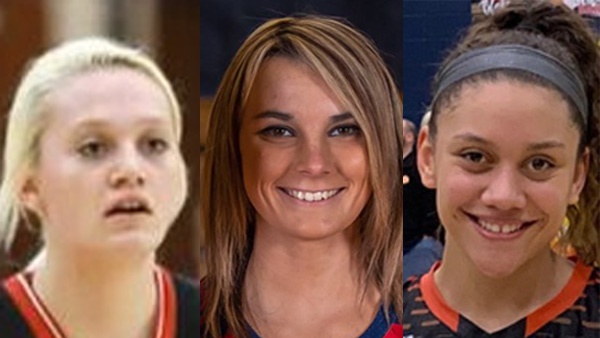 (Indianapolis, Ind.) – Indiana's best girls high school basketball players will all be in one gym this weekend.
The Hoosier Basketball Magazine has narrowed its Top Senior Girls list from 100 players to the Top 60 for their annual workout that will be held on Sunday, March 8 at Heritage Christian High School in Indianapolis.
East Central point guard Brilan McCory, South Dearborn guard Kyrstin Bond and Lawrenceburg forward Juliana Kemper have been selected to attend the workout.
McCory and Bond are expected to participate in the first session from 1:00 to 3:00 p.m., while Kemper will sit out with an injury.
The event will feature 20 D-I signees and four players that participated in the 2020 IHSAA State Finals.
Both sessions are open to the public. Admission is $8 for adults and $5 for students.
For more information, visit www.hoosierbasketballmagazine.com.
Congrats to our senior PG, Brilan McCory, on her selection to participate in the Hoosier Basketball Magazine @HBBMagazine Top-60 Senior Workout this upcoming Sunday. A great accomplishment for a deserving player! #TrojanPride pic.twitter.com/lnMmImkprr

— Kevin Moore (@CoachKevinMoore) March 2, 2020
Congratulations to @sdladyknightsbb Senior SG Kyrstin Bond on her selection to the @HBBMagazine Top-60 Senior Workout in Indianapolis this weekend. #WeAreSD pic.twitter.com/oVbMSOwu5D

— South Dearborn H.S. (@SouthDearbornHS) March 4, 2020