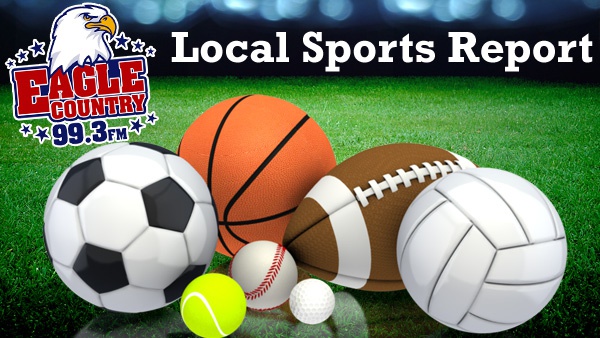 Batesville's Joshua Myers and Lily Pinckley each came in first and helped the Bulldogs win the Ripley County Cross Country Championship on Thursday.
Please report missing scores and statistics to 888-537-9724 or email sports -at- eaglecountryonline.com.
BOYS SOCCER
East Central 9, Franklin County 1 – Trojan Brady Spangler kicked three goals to lead the way. JT Roden found the net twice.
Jac-Cen-Del 2, Batesville 0
Milan 1, Switzerland County 0 – Joshua Clark scored the winning goal for Milan.
Oldenburg Academy 5, Greensburg 0
BOYS TENNIS
Madison 3, South Dearborn 2
East Central 3, Franklin County 2
Southwestern 3, Milan 2
CROSS COUNTRY
Batesville swept the honors at the Ripley County Cross Country Championship on Thursday. The BHS boys won the team title, with Jac-Cen-Del second and South Ripley third. The Bulldogs had the top four finishers in the boys race, with Joshua Myers crossing the line first at 16:37. In the girls race, Batesville won, South Ripley was second and Jac-Cen-Del third. Lady Bulldogs claimed first through fifth place. Lily Pinckley won the race in 19:57.
East Central and Franklin County meet for a dual, with EC boys and girls winning the team scoring. FC junior Lauren Kelly won the girls race. EC's Griffin Werner won the boys race. Leading the Franklin County boys was Ben Mize in 4th place.
GIRLS SOCCER
East Central 9, Connersville 0 – Taylor Whitehead had three goals and Ema Hinton scored twice for East Central. Julia Tiemann provided 5 assists.
Switzerland County 6, Rising Sun 1 – Raylinn Kappes had a hat trick with three Switz goals. Matty Anderson had two goals and an assist. Alexis Ridener added the sixth score.
Southwestern 3, South Ripley 2
Oldenburg Academy 2, Centerville 0 – Savage and Sullivan scored for OA.
VOLLEYBALL
East Central 3, Lawrenceburg 0 - 25-21, 25-13, 25-19
Rising Sun 3, South Ripley 2 – 25-17, 25-13, 20-25, 22-25, 15-13
Milan 3, Jac-Cen-Del 0 – 25-17, 25-13, 25-19