It was a busy weekend for high school teams in southeastern Indiana.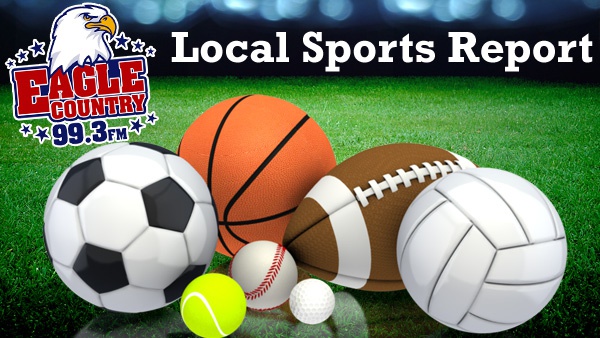 Please report missing scores and statistics to 888-537-9724 or email sports -at- eaglecountryonline.com.
Friday, September 27
FOOTBALL
East Central 41, South Deaborn 6 - Eagle Country 99.3 Feature Game - Trevor Becker starred for the Trojans with two receiving touchdowns and a passing touchdown. Jake Fike added 110 rushing yards and a touchdown. Ryan Bond went 16-27 with 233 yards and two touchdowns. EC held South Dearborn to just 134 total yards. The Knight's lone score came on a touchdown pass from Adam Dixon to Reese WIlloughby.
Lawrenceburg 36, Batesvillle 35 - Adam Burd led the way for the Tigers with 33 carries for 184 yards and three touchdowns.
Milan 61, Edinburgh 6 - Milan quarterback Parker Lewis threw for 61 yards and three total touchdowns, but the Indians offense did a bulk of the work on the ground with 265 rushing yards.
Switzerland County 42, Rock Creek Academy 12
Oldenburg Academy 24, Park Tudor 28
Saturday, September 28
BOYS CROSS COUNTRY
EIAC Meet - 1st Batesville, 2nd Rushville, 3rd Greensburg, 4th East Central, 5th Connersville, 6th Franklin County, 7th Lawrenceburg, 8th South Dearborn. Batesville Senior Adam Moster led the team and was named the Conference MVP with his first place finish and a time of 16:33. He was followed by teammates Ean Loichinger, conference runner-up at 16:42, and senior Joshua Myers in third at 16:54
GIRLS CROSS COUNTRY
EIAC Meet - 1st Batesville, 2nd Greensburg, 3rd East Central, 4th Rushville, 5th Franklin County, 6th South Dearborn, 7th Lawrenceburg. The Batesville girls had six run in the top 15 and get the All-Conference honors. Batesville was led by sophomore, Lily Pinckley who placed a strong second at 19:50 behind Greensburg's Brenner Hannah with a time of 19:33 and earning the MVP honors.
BOYS SOCCER
Lawrenceburg 13, Greensburg 0 - The Tigers run their season record to 12-2.
Oldenburg Academy 1, Fort Wayne Canterbury 0 - OA's only goal was a free kick just outside the left corner of the 18 yard box by Sam Mahoney. Canterbury was just moved this year to Class 2A after winning two consecutive state championships.
Southwestern 7, Franklin County 2

GIRLS SOCCER
Lawrenceburg 7, Greensburg 0
Switzerland County 1, Centerville 1
Oldenburg Academy 0, Evansville Mater Dei 4
VOLLEYBALL
Muncie Central Invite - East Central defeated Muncie Central 2-0 (29-17, 25-17) to open up the day. The Lady Trojans then defeated Richmond 25-21 and 25-7 to move onto the championship round. It was there EC met its match, falling 22-25 and 14-25 to Wapahani.
Batesville 0, New Haven 2 - 16-25, 21-25
South Dearborn 0, Connersville 3 - 22-25, 19-25, 13-25