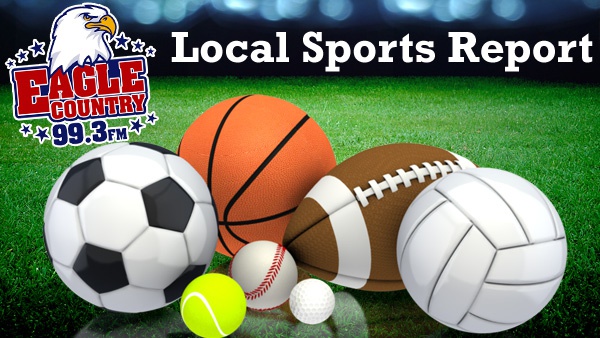 South Ripley's Megan Cole set another school record with her first-place performance at the Great Pumpkin Invitational on Thursday.
Please report missing scores to 888-537-9724 or email sports -at- eaglecountryonline.com.
BOYS SOCCER
East Central 6, Greensburg 0 – EC's Kyle Siebert kicked two goals. Also scoring for the Trojans were Jared Tiemann, Adam Lyness, Trey Clinger, and J Isadore. Collecting assists were Peyton Wilhelm, Eric Puterbaugh, Jared Tiemann, Evan Spangler and Guillermo Blanco.
Taylor (Ohio) 1, Lawrenceburg 1
Jac-Cen-Del 2, South Dearborn 0 – Jacob Jines does it again with two goals for the Eagles.
Milan 2, South Ripley 1 – Cameron Begley had a goal for Milan.
Oldenburg Academy 1, Connersville 1 tie - Oldenburg's goal came off of a head ball by Gariott Scott from a corner kick by Lucas McFee.
CROSS COUNTRY
Enjoyed watching our Indians run tonight! Proud of our teams! #weRmilan @Amytush2 @MilanAthletics pic.twitter.com/gV8Es4JtAY

— Jane Rogers (@jjrogers81) September 20, 2018
Seven teams gathered in Versailles for the 25th Annual Great Pumpkin Invitational on Thursday. South Ripley's Megan Cole took the blue ribbon in the girls varsity race, crossing the finish line in a new school record 18:48. Taylor's Hannah Korte was second at 19:16 and Lawrenceburg's Hannah Morgan placed third at 21:21.Taylor was first in the team standings, followed by South Ripley, Jac-Cen-Del, Milan, North Decatur, Lawrenceburg and South Decatur.
The boys varsity race was won by Taylor's Chase Grauel at 16:15. Southwestern took first in the team standings, thanks to Bradley Winston in second at 16:37. Jac-Cen-Del's Damon Hughes was third at 17:12 to help the Eagles place second as a team. Taylor was third.
Full meet results are available online at http://www.stuartroadracing.com/crosscountry/2018-9-20%20GP%20Invite%20Boys%20Var.pdf.
GIRLS SOCCER
Lawrenceburg 8, Connersville 0 – Ashton Lorton recorded a hat trick with three goals for Lawrenceburg. Lexi Knight had a goal and three assists. Single goals were netted by Makenna White, Julia Ireland, Chloe Meyer, and Jenna Farmer. Ryleigh Offutt made 2 assists.
South Dearborn 1, Oldenburg Academy 0 - Abby Hensley scores midway through the second half, assisted by Erin Huber and Katie Cutter, to give the Lady Knights the victory over the Lady Twisters.
Franklin County 1, Greensburg 1 tie
VOLLEYBALL
Lawrenceburg 3, Franklin County 0 – 25-20, 25-18, 25-9 – 10 kills, 5 aces, and 2 blocks were racked up by Lawrenceburg's Juliana Kemper. Sam Heiert led with 15 digs. Cora Taylor posted 9 kills, 2 aces, and 7 digs. Grace Taylor had 30 digs.
Batesville 3, South Dearborn 0 – 25-8, 25-16, 25-16 – Jaelyn Lows led South Dearborn with 3 kills, a block, and 4 digs. Mackenzie Casebolt added 8 digs and 2 aces.
Rising Sun 3, Switzerland County 0 – 25-4, 25-16, 25-12
ORVC Volleyball

Rising Sun over @PacerVarsClub in 3 games

25-3
25-16
25-12#GoShiners @orvcsports @ihsvca pic.twitter.com/gsh8l7WLwr

— Rising Sun Shiners (@rsshiners) September 21, 2018