East Central, Rising Sun and Jac-Cen-Del stayed alive in boys soccer sectional play. Lawrenceburg, Batesville and Switzerland County were also winners in the girls soccer state tournament.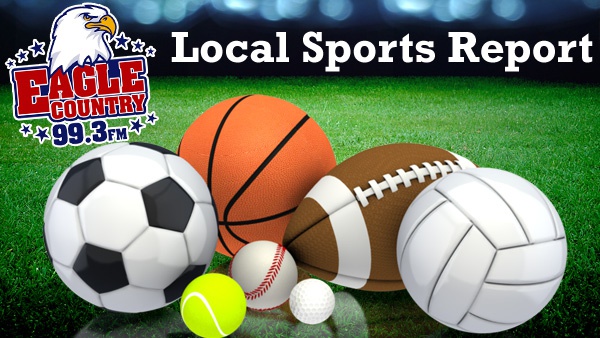 Please report missing scores and statistics to 888-537-9724 or email sports -at- eaglecountryonline.com.
BOYS SOCCER
Class 3A Sectional 12 at East Central
East Central 1, Connersville 0 - The Trojans advance to play Greenfield-Central in the sectional semi-final. Kickoff is scheduled for 8:00 p.m. Wednesday.
Class 1A Sectional 45 at Jac-Cen-Del
Rising Sun 5, Milan 3 - Kendall Montgomery scored two goals to lead the Shiners. Other goal scorers included Landon Cole, James Bounds, and Zac Brokaw. Rising Sun will play Jac-Cen-Del in the semi-finals Wednesday night.
Jac-Cen-Del 3, South Ripley 2 - The winner of Jac-Cen-Del vs. Rising Sun will play either Switzerland County or Southwestern in the sectional championship on Saturday.
GIRLS SOCCER
Class 2A Sectional 28 at Lawrenceburg
Lawrenceburg 5, Connersville 0 - The Lady Tigers will play Rushville on Thursday, with the winner advancing to the sectional championship.
Class 2A Sectional 27 at Greensburg
Batesville 4, Beech Grove 0 - The Lady Bulldogs will play Indianapolis Cathedral in the sectional semi-final on Thursday.
Class 1A Sectional 45 at Rising Sun
Switzerland County 1, South Ripley 0 - The Lady Pacers will take on Rising Sun in the sectional semi-finals on Thursday.
VOLLEYBALL
Lawrenceburg 3, Rising Sun 0 - (25-10, 25-11, 25-8) - The Lady Tigers improved to 18-5 on the season. Cora Taylor and Juliana Kemper had 13 kills each. Bay Hinkle added 24 assists and Emma Sanford led the Tigers with 11 digs.
Greensburg 3, Milan 0 - (25-12, 25-16, 25-12)
Waldron 3, Oldenburg Academy 2 - (25-20, 23-25, 22-25, 25-18, 15-12)
Southwestern 3, Switzerland County 0 - (25-15, 25-11, 25-12)