East Central, Lawrenceburg and Milan football were all big winners on Friday night.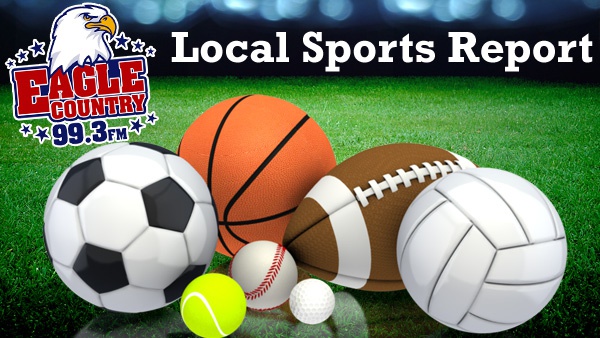 Please report missing scores and statistics to 888-537-9724 or email sports -at- eaglecountryonline.com.
Friday, October 4
FOOTBALL
South Dearborn 13, Franklin County 33 - Eagle Country 99.3 Feature Game - South Dearborn got out to a 7-0 lead, but Franklin County running back Hunter Tscheann was the star of the game with 297 yards and four touchdowns. For the Knights, quarterback Adam Dixon completed nine passes for 168 yards and a touchdown.
East Central 69, Connersville 7 - East Central remained undefeated with another defensive masterpiece, holding Connersville to only 72 total yards. With the win, the Trojans captured a conference title, winning the EIAC 4A Division. Jake Fike had 102 rushing yards and two touchdowns. Ryan Bond went 10-for-12 with 148 yards and four touchdowns.
Lawrenceburg 48, Rushville 18 - Lawrenceburg wins the EIAC 3A Division. Tigers quarterback Garrett Yoon threw four touchdowns. Dahya Patel, Dakota Roth, Seth Lampert and Mason Kennedy all caught TD passes from Yoon.
Milan 48, Oldenburg Academy 0
Switzerland County 6, South Decatur 18
Batesville 18, Greensburg 24
Saturday, October 5
VOLLEYBALL
East Central 3, Shelbyville 0 - (25-23, 25-19, 25-23) - Senior Alex Disbro picked up everything she could in the back court and our block led by our middles, senior Alicia Rosemeyer & junior Jessie Stenger, helped that defensive effort as well. The Lady Trojans are now 18-7 on the season
Richmond 2, Franklin County 0 - (25-15, 25-11)
Regular season tournament
Rising Sun 2, Switzerland County 0 - (25-23, 25-23) - Sophomore Cora Poling led the way with seven kills. Tyrrah Miller added 10 assists for the Lady Shiners.
North Decatur 2, South Dearborn 0 - (25-23, 25-11)
South Dearborn 2, Rising Sun 1 (25-21, 23-25, 15-10) - Jaelyn Lows had 12 kills and 10 digs for the Lady Knights.
North Decatur 2, Switzerland County 0 - (25-13, 25-10)
South Dearborn 2, Switzerland County 0 - (27-25, 25-23)
Rising Sun 2, North Decatur 0 - (25-21, 25-21)