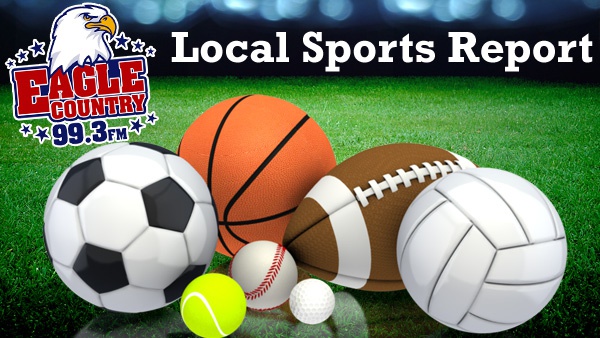 The East Central AquaTrojans won a tri-meet Thursday.
Please report missing scores and statistics to 888-537-9724 or email sports -at- eaglecountryonline.com.
GIRLS BASKETBALL
East Central 60, Harrison (Ohio) 34 – Abby Koch scored 14 and grabbed five rebounds for East Central. Teammate Brilan McCory added 10 points and nine assists.
South Dearborn 51, Taylor (Ohio) 13 – Kyrstin Bond single-handedly outscored Taylor with 22 points of her own.
Milan 52, Seton Catholic 29
Oldenburg Academy 56, North Decatur 38
SWIMMING & DIVING
EC Wins Home Tri-Meet
East Central's AquaTrojans remained undefeated with tri (meet victories in the pool Thursday against Lawrenceburg and Oldenburg Academy. The EC girls won 171, Lawrenceburg second with 90 and OA third with 34 points as a team. In the boys competition, East Central had 159 points, Lawrenceburg 117, and Oldenburg 5.
East Central won all six relays and also had individual winners including: Felicity Wray (200 Free, 100 Free), Mackenzie Schantz (200 IM, 100 Fly), Olivia Nixon (50 Free), Nick Weber (50 Free), Aly Bailey (1 meter diving), Jackson Ketcham (100 Fly), Jordan Marro (500 Freestyle), Owen Matthew (500 Freestyle), Ray Krider (100 Backstroke), Kyra Hall (100 Breaststroke), and Klay Shipman (100 Breaststroke).
It's a 6 second drop (6:22.79) and a first place finish in the 500 Free for Owen Matthew! #AquaTrojans #ECvsLawrenceburg pic.twitter.com/ETRgJQ3Aj4

— ECHS Swim Team (@ECHS_Swim) November 30, 2018
Bulldogs Splashed at Centerville
Batesville swam at Centerville on Thursday and lost both he boys and girls team races. Centerville girls and boys each won by 96-75 points scores.
"Our teams have really come together." Said Batesville head coach Greg McMullen, "Overall, we're swimming faster than we were at this point last year and it seems like the team has already bonded together.