State tournaments rolled on in softball, tennis and track & field.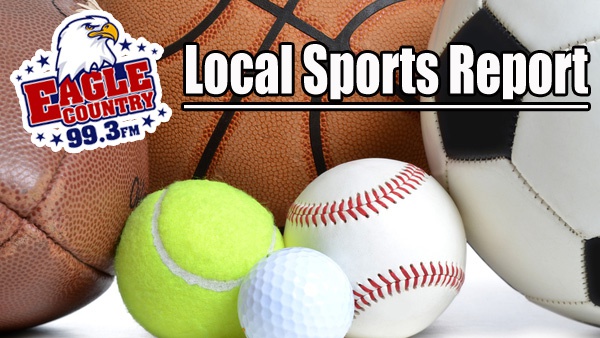 SOFTBALL
Class 3A Sectional 29 at Connersville - First Round
Connersville 9, South Dearborn 4 - The Lady Knights finish the season 12-13
Batesville 4, Rushville 3
*Batesville and Connersville will play in the semifinals on Thursday at 8:00 p.m. Franklin County and Greensburg will play the first game at 6:00.
Class 2A Sectional 45 at Switzerland County - Semifinals
South Ripley 7, Austin 1
SR: Mady Tompkins - 1-3, 2 RBI; 6 IP (W), 3 hits, 16 K
SR: Alexa Heidt, Emily Campbell, Ellie Waldron - RBI each
Switzerland County 6, North Decatur 1
SC: Maddie Duvall - 3-4, 2 doubles, 2 RBI
SC: Lily Sparks - 6 IP (W), 4 hits, ER, 7 K
*South Ripley and Switzerland County will play for the sectional championship on Thursday at 6:00 p.m.
Class 1A Sectional 60 at Rising Sun - Semifinals
Jac-Cen-Del 15, South Decatur 0
JCD: Tobie Benefiel - 2-3, 3 RBI
JCD: Shelby Groth - 2-4, 3 RBI
JCD: Aundrea Cullen - 5 IP (W), 2 hits, 7 K
Hauser 15, Oldenburg Academy 0
*Jac-Cen-Del and Hauser will play for the sectional championship on Thursday at 6:00 p.m.
GIRLS TENNIS
IHSAA Regional at Richmond
Lawrenceburg 5, Blue River Valley 0
Elle McMullen #1 singles: 6-2, 6-1

Gracie Safaviyan #2 singles: 6-2, 6-1

Evelyn McAndrew #3 singles: 6-1, 6-2

Calli Pope & Ella McAndrew #1 doubles: 6-3, 6-4

Jazzy Blackburn & Lola Safaviyan #2 doubles: 6-4, 6-3
*Lawrenceburg will play Franklin County in the regional finals this evening at 5:00 p.m.
Heidi Kane Advances in the tennis regional with a 6-0 6-1 win over Cash of Tri. Heidi sets the school record with wins in a season with 25. She will to extend that record tomorrow night back at Richmond. #ECtennis #weareEC @ECTrojanSports

— East Central Tennis (@ECTrojanTennis) May 26, 2021
GIRLS TRACK & FIELD
IHSAA Regional at Franklin Community
East Central finishes 5th with a score of 46. Ellie Lengrich is the regional champion in the 800 meter run, punching her ticket to the state finals. Lengrich will also compete in the high jump and long jump at state. EC's 4x400 team of Rachel Campbell, Jorjia Ferguson Anna Graf and Elllie Lengrich finished in 2nd, which qualifies them for the state finals. Jac-Cen-Del's Cloey Simon will compete at state after finishing 3rd in 300 meter hurdles.
Full results can be found here.
BASEBALL
Rising Sun 6, Austin 2