Girls Track & Field Regional, Girls Tennis Regional and Softball Sectional scores.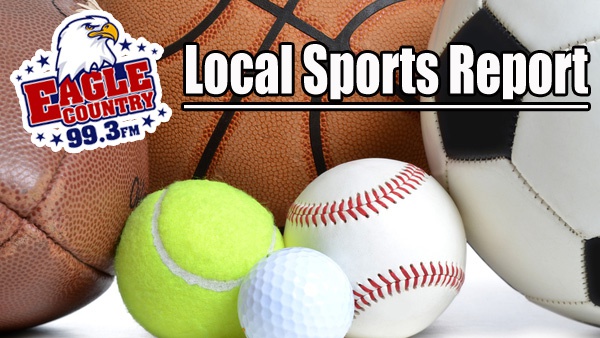 GIRLS TRACK & FIELD
Regional 6 at Franklin Community
East Central placed 3rd in the team standings (59 points) behind Center Grove (1st, 116.5) and Columbus North (2nd, 67).
Local State Qualifiers:
4x100 - East Central (Hope Fox, Ellie Hill, Anna Graf, Rachel Campbell), 3rd place
4x400 - East Central (Rachel Campbell, Ellie Hill, Launa Davis and Anna Graf), 3rd place
300 Meter Hurdles - Hope Fox (EC), 2nd place
Long Jump - Ellie Hill, Hope Fox (EC), 1st and 3rd place, respectively
4x800 - Batesville (Megan Allgeier, Emma Weiler, Katie Olsen, Kaylie Raver)
Full results at 2021-22 Franklin Community Regional.pdf (ihsaa.org)
GIRLS TENNIS
Regional at Richmond - First Round
Oldenburg Academy 4, Centerville 1
Franklin County 4, New Castle 1
*Oldenburg Academy and Franklin County will square off for a regional title on Wednesday at 4:30 PM.
Singles Sectional
East Central's Heidi Kane defeats Lawrenceburg's Elle McMullen (6-0, 6-0) to move on to the sectional semifinals.
SOFTBALL
Class 4A Sectional 14 at Bloomington North - First Round
Columbus North 10, East Central 0 - The Lady Trojans end the season with a 16-12 record.
Class 3A Sectional 29 at Franklin County - First Round
South Dearborn 16, Batesville 1
Kyra Labazzo (SD): 6 inning complete game
Connersville 14, Greensburg 1
*Semifinals on Thursday: Franklin County vs. Rushville (6 PM) & South Dearborn vs. Connersville (8 PM).
Class 2A Sectional 45 at Switzerland County - Semifinals
Switzerland County 4, North Decatur 3
Lily Sparks (SC): 7 IP (W), 3 hits, 2 ER, 16 K
South Ripley 6, Milan 0
Alexa Heidt (SR): 1-2, 2 RBI
Mady Tompkins, Ellie Waldron (SR): combined 2-hitter.
*Switzerland County and South Ripley will play in the sectional championship game on Thursday at 6:00 PM.
Class 1A Sectional 60 at Rising Sun - Semifinals
Rising Sun 11, Jac-Cen-Del 0
Hauser 12, South Decatur 0
*Rising Sun and Hauser will play for the sectional title on Thursday at 6:00 PM.