The East Central girls track team won the sectional, and the Lady Trojans softball team extended a long winning streak.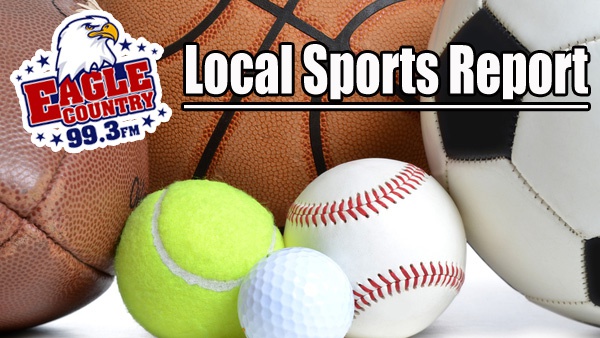 Report missing high school sports scores and stats to news@eaglecountryonline.com
BASEBALL
Milan 14, Shawe Memorial 8
Columbus East 9, East Central 2
Batesville 11, Lawrenceburg 2 - The Bulldogs remain in first place in the EIAC at 10-2 in conference play.
BV: Calvin Sherwood - 2-3, 2B, HR, 2 RBI, 3 runs
BV: Riley Zink - 6 IP (W), 2 hits, 7 K's
LB: Ethan Weimer, Brayden York - RBI each
South Dearborn 7, Austin 1 - Hunter Hatfield, Adam Kunkel, Tobie Teke, and Dalton Traue were among the top performers for the Knights.
SOFTBALL
East Central 8, Franklin County 0 - The Lady Trojans have won 20 games in a row, improving to 24-3 overall and 14-0 in the EIAC.
EC: Natalie Schnell - 1-4, HR (7), 2 RBI
EC: Amanda Duncan, Emma Ertel, Lindsay Henson, Lexi Hatmaker - RBI each
EC: Hatmaker - 6 IP (W), hit, 10 K's
Your back to back UNDEFEATED EIAC champions! The senior class was a combined 41-1 in conference play over their career #ThankYouSeniors #UnfinishedBusiness ⚫️🥎🔴 pic.twitter.com/P060vvmBYu

— EC Trojan Softball (@ECTrojanSoftbal) May 19, 2021
South Dearborn 6, Batesville 3
Milan 14, Shawe Memorial 0
M: Abby Moore - 2-3, 3B, 3 RBI, 2 runs
M: Karsyn Bode - 2-3, 2 RBI
M: Erin Widener - 5 IP (W), 6 hits, 5 K's
Greensburg 10, Lawrenceburg 0
GIRLS TRACK & FIELD
IHSAA Sectional at East Central (full results)
East Central 160
Batesville 115
Greensburg 84
Lawrenceburg 49.5
Franklin County 49
JCD 36
South Dearborn 35.5
South Ripley 27
Oldenburg Academy 20
South Decatur 14.5
Rising Sun 14
North Decatur 13.5
Milan 6
Sectional Champs! Congratulations ladies! pic.twitter.com/iN9uDbO9AX

— East Central HS (@EastCentralHS) May 19, 2021
East Central regional qualifiers include: Jessica Stenger, Jill Wilhelm, Ellie Lengrich, Rachel Campbell, Jorjia Ferguson, Anna Graf, Hope Fox, Jessica Bender, Faith Henderson, and Mary Ashtyn Gindling
Congrats to LHS Girls Track runners Lucy Thornton and Emma Dunn, who at last night's Track Sectional, both qualified for the Track Regional next Tuesday (5/25/21) at Franklin Community High School! Lucy advanced in the 100 meter dash and Emma advanced in the 200 meter dash!

— LHSTigersAthletics (@LburgTigers) May 19, 2021
The Girls' 4x400 Relay team finished in 3rd place and will advance to regional! The team members are Megan Weber, Kayla Simon, Emma Newhart, and Cloey Simon. Great job ladies! 🏃🏼‍♀️🦅

— JCD Sports (@JCDSports) May 19, 2021
South Dearborn's Jorgia Quinlan who won the pole vault and will be representing SD at the Regional next week at Franklin. Her jump of 9'3″ is the 4th all-time at SD.
South Ripley's Lanie Nicholson advances to the Regional in the 3200m. Emily Flood advances to the Regional in the 100m Hurdles.
Batesville regional qualifiers can be found here.
IHSAA Sectional at Madison
Charlestown 143
Jeffersonville 130.5
Madison 106
Silver Creek 90.5
Switzerland County 43.5
Full results here.
Congratulations to our regional qualifiers from last night's track sectional.
300 Hurdles...Megan Wetzel
4 x 400 Relay...Raylinn Kappes, Alisha Detmer, Gracie White, and Megan Wetzel.
Congratulations ladies!

— Switzerland County Pacer Athletics (@GoSwitzCoPacers) May 19, 2021