The IHSAA Boys Basketball State Tournament rolled on over the weekend, and there was heartbreak all around for our area teams.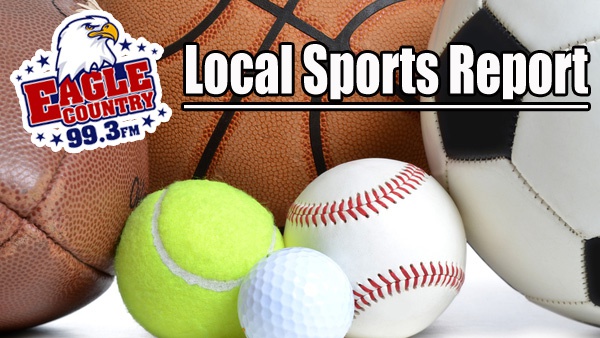 FRIDAY, MARCH 5
BOYS BASKETBALL
Class 3A Sectional 29 at Greensburg - Semifinals
Connersville 39, South Dearborn 37 (Eagle Country 99.3 Feature Game) - The Knights jumped out to a 17-11 lead at the end of the first quarter. After a nice run from Connersville in the second, the game went back-and-forth all the way to the final seconds of the game. In the fourth quarter, South Dearborn took a five-point lead after Tobie Teke made two consecutive baskets, including a corner three and a fast break layup. Connersville came storming back and went on a 6-0 run to regain the lead. In the finals seconds of the game, Teke would get another good look from three-point range, which would have been the game winner. In all, there were 11 lead changes in the game. The Knights were led by Reece Willoughby with 13 points. Eli Hoffman added 10, Tobie Teke had 8 and Isaiah Jefferson finished with 6. Connersville was led by Kaleb Sparks with a game-high 15 points. South Dearborn finishes 13-12 on the season.
Greensburg 70, Batesville 53
Class 2A Sectional 44 at Milan - Semifinals
Triton Central 62, Milan 60 - The Indians led by eight points at halftime, but a strong third quarter gave Triton Central a two-point lead going into the 4th quarter. Triton Central missed some key free throws down the stretch, allowing Milan a chance for the win but Peyton Wert's three-point attempt fell short as time expired. Carsyn Ascherman led Milan with 19 points. Josh Clark had 18 and Peyton Wert chipped in with 11. Milan ends the season 11-10
South Decatur 64, South Ripley 62 - The Raiders had won 16 games in a row coming into this semifinal matchup. Cody Samples had a game-high 26 points, but South Decatur's Lane Lauderbaugh came up with the biggest play of the game, stealing a pass with 2.6 seconds left in the game to give SD the win. Evan Wullenweber came up big for South Decatur with 19 points (5-6 from 3). South Ripley got strong contributions from Jaden Peetz (12 points) and Nick Schwarte (9 points). The Raiders (#5 in 2A) finish the season with a 21-2 record.
Class 1A Sectional 60 at Southwestern (Shelbyville) - Semifinals
Morristown 69, Jac-Cen-Del 58 - The Eagles finish the season 14-8.
Southwestern (Shelbyville) 51, Rising Sun 48 - The Shiners' season comes to an end with a 7-11 record.
SATURDAY, MARCH 6
BOYS BASKETBALL
Class 3A Sectional 29 at Greensburg - Championship
Connersville 46, Greensburg 35
Class 2A Sectional 44 at Milan - Championship
Triton Central 66, South Decatur 65
Tigers WIN by 1 at the buzzer...Sectional Champions, 66-65!!!!!!!! pic.twitter.com/HJHjJjJ8eA

— TCTIGERS (@TCTIGERS) March 7, 2021
Class 1A Sectional 60 at Southwestern (Shelbyville) - Championship
Southwestern (Shelbyville) 68, Morristown 67