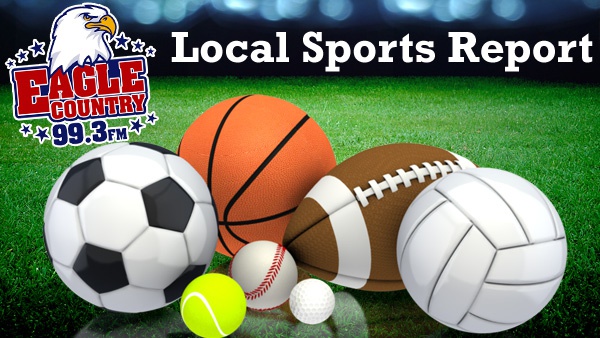 East Central and Jac-Cen-Del girls basketball teams captured outright conference championships Thursday.
Please report missing scores and statistics to 888-537-9724 or email sports -at- eaglecountryonline.com.
BOYS BASKETBALL
Greensburg 67, Lawrenceburg 52 – Lawrenceburg's Gavin Yoon went off for 28 points and 4 rebounds. Little brother Garrett Yoon added 10 points. Greensburg was led by Andrew Welage with 21 points.
GIRLS BASKETBALL
East Central 62, Connersville 37 – East Central celebrated senior night by wrapping sole possession of the EIAC championship, running the table in conference play at 7-0. Alyssa Robben put up 16 points with 8 rebounds and Logan Cox added 14 for EC.
Congratulations to the EIAC Conference Champs. 7-0 in conference play. Way to go, girls. Proud of you! pic.twitter.com/t5S1vREXXG

— Andrew Jackson (@SDCS_SUPER) January 25, 2019
Batesville 53, South Dearborn 44
Greensburg 64, Lawrenceburg 57 – Juliana Kemper scored 20 for Lawrenceburg. Greensburg's Aliyah Evans led all scores with 24.
Rising Sun 40, Shawe Memorial 22
Waldron 49, Milan 46
South Ripley 52, Switzerland County 39
Jac-Cen-Del 69, Southwestern 45 – Jac-Cen-Del captures the Ohio River Valley Conference championship outright by going 6-0 in-conference. It is the 18th conference title in program history.
Last home game and Senior night was a great success! Thank you JCD community for your support. Thanks you @CheerJcd and the best band in the state! Great to see my friend @GUnklesbay back! @JCDSports @JCDSchools

— Scott Smith (@basketballzen) January 25, 2019
SWIMMING & DIVING
Milan Tri-Meet
Milan hosted Lawrenceburg and Switzerland County in the pool on Thursday. Milan defeated Swit, 105-12, but lost to Lawrenceburg, 84-75. Lawrenceburg defeated Switerland County, 116-10. Lawrenceburg's event winners included Pablo David (200 IM, 100 Fly), Connor Bellamy (500 Free), and the 200 Free Relay team (Pablo David, Bret Carr, Micah Tucker, and Jackson McCool). Lawrenceburg's Nico Ortiz dropped 12 seconds in the 500 Freestyle.