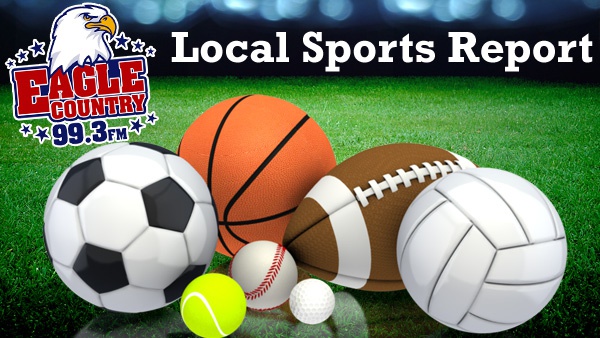 South Ripley's Elexah Roepke posted a double-double in a win on Thursday.
Please report missing scores and statistics to 888-537-9724 or email sports -at- eaglecountryonline.com.
GIRLS BASKETBALL
East Central 35, Franklin County 23
Rushville 55, Batesville 39
Milan 58, North Decatur 51
Jac-Cen-Del 66, Rising Sun 26 – Paige Ledford scored 15 and Mariah Day had 13 for JCD.
South Ripley 52, Southwestern 38 – South Ripley's Elexah Roepke led the Raiders to victory with a double-double of 16 points and 11 rebounds. She also had three blocks. Morgan Peetz added 13 points, 6 rebounds, and 7 assists.
Oldenburg Academy 60, Switzerland County 45
SWIMMING & DIVING
South Dearborn falls at Madison
South Dearborn dropped a meet to Madison on Thursday. The SD boys lost 119-26 and the girls lost 97-25. South Dearborn's event winners were Quinton Rowlett (200 Free) and Holly Kraemer (200 IM, 500 Free).
Batesville, Milan enjoy wins at Southwestern Tri-Meet
A three-way meet in Hanover on Thursday featured Batesville, Milan, and Southwestern. Women's team scores: Batesville 93 vs Southwestern 57, Batesville 107 vs Milan 44, and Southwestern 80 vs Milan 44. Boys team scores were Batesville 103 vs Southwestern 46, Milan 91 vs Batesville 71, and Milan 101 vs Southwestern 40.
Batesville event winners included women's 200 Medley Relay (Halle Renck, Allison Storms, Maria Lopez, Jenna Ertel), Allison Storms (200 IM, 200 Breast), Halle Renck (100 Fly), Kate Poltrack (500 Free), women's 200 Free Relay (Sonja Gaulin, Kate Poltrack, Gwen Martin, Ertel), women's 400 free relay (Martin, Poltrack, Storms, Gaulin), Sean Callahan (200 IM), and men's 200 Free Relay (Ethan Brewer, Callahan, Mason Enneking, Ben Moster).