Plenty of action in girls and boys basketball, swimming and diving and wrestling on Tuesday.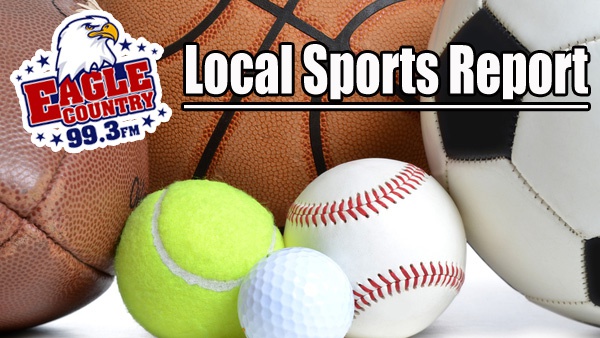 Report local high school sports scores and stats to news@eaglecountyonline.com
BOYS BASKETBALL
Lawrenceburg 58, Franklin County 52 - The Tigers improve their record to 4-4 (2-0 in EIAC) behind a 16 point performance from Garrett Yoon. Dahya Patel added 15 points and Ashton Craig and Adam Burd chipped in with 11 each for the Tigers. Lawrenceburg shot 47 percent from the field, including 9-19 shooting from 3-point range. The Tigers also connected on 11-14 free throw attempts. Franklin County was led in scoring by Chad Cox with a game-high 22 points. Brant Ertel added 13 points for the Wildcats, who are now 5-5 on the season (1-1 in EIAC).
South Ripley 77, Oldenburg Academy 25
GIRLS BASKETBALL
East Central 54, Cincinnati HomeSchool 22 - The Lady Trojans improve to 13-2. Josie Trabel had a game-high 20 points. Hope Fox finished with 14 points and Laney Baker chipped in with five points.
Jac-Cen-Del 62, Lawrenceburg 52 - The Lady Tigers led by six points at halftime, but JCD outscored Lawrenceburg 22-12 in the third quarter and never looked back. Paige Ledford led all scorers with 24 points. Kadee Kuhn added 14 points and Annabelle Williams had 12 for JCD. Lawrenceburg's top scorer was Kierah Lowe with 15 points. Holly Knippenberg and Kirsten Cross had 10 points each.
Southwestern (Hanover) 55, South Dearborn 49 - Bernadette Wismann had 14 points. Kiersten Dixon added 13 for the Lady Knights.
Switzerland County 63, Trimble County (Ky.) 56 - 2OT
South Ripley 49, Batesville 26
Oldenburg Academy 30, Hauser 25
SWIMMING & DIVING
Boys: Batesville 120, South Dearborn 82, Lawrenceburg 74
Girls: South Dearborn 130, Lawrenceburg 101, Batesville 84
WRESTLING
East Central 63, South Dearborn 9