Sectional basketball rolls on, Taylor's boys win the CHL, and a Harrison basketball star becomes the all-time leading scorer in program history.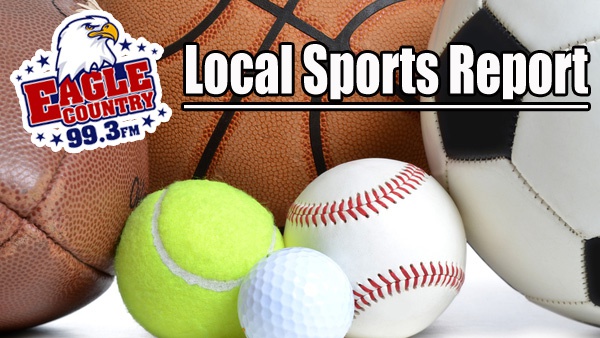 GIRLS BASKETBALL
Class 1A Sectional 60 at Waldron - Semifinals
Waldron 53, Rising Sun 11 - The Lady Shiners finish the season 10-14.
Jac-Cen-Del 48, Morristown 41
*#1 Waldron and #5 Jac-Cen-Del will play in the sectional championship game on Tuesday at 7:30 PM.
Harrison 57, Withrow 49
Krissy Kowalski (H): 29 points, becomes Harrison's all-time leading scorer with 1,343 points.
Congrats Krissy Kowalski @kowalski_krissy!🏆👑👸🏻🏀⛹🏻‍♀️🔥💪🏻#THINKBIG #FindYourGreatness @ENQSports @rmaloneyeditor @demcatsdoe @EnquirerShelby @MikeDyer @eagle993 @HDLNS @CBoxSports @ben_cosgrove @rocky_staton @chadsmith51 @SLSDSuper @SLSDLindley @SLSDNiehaus @hjswildcat @SLSDmcbee https://t.co/yvQosCwalj

— Harrison Wildcats AD (@wildcatsofhhs) February 8, 2022
BOYS BASKETBALL
Taylor 74, Deer Park 57 - The Yellow Jackets (16-3, 10-1 in CHL) capture the Cincinnati Hills League championship for the first time in over 30 years.
Danny Austing (T): 32 points
2021-2022 CHL Champions! Proud of this TEAM for staying focused and giving their best effort every night! Big road win vs a well coached @DP_Athletics team! Complete TEAM effort! This is for all of Taylor Nation! Still work to do! Back in action tomorrow at Madeira! #WeNotMe pic.twitter.com/PfUfJcndOe

— James Holland (@Coach_Holland) February 8, 2022
GIRLS SWIMMING
IHSAA Sectional at Columbus North
Bloomington North 457
Bloomington South 453
Columbus East 277.5
Columbus North 236
East Central 221
Milan 123
Lawrenceburg, Batesville, Edgewood 81
Greensburg 78
South Dearborn 63.5
Rising Sun 63
Oldenburg Academy 29
South Ripley 18
Full results: https://www.ihsaa.org/Portals/0/girls sports/girls swimming/2021-22/202122ColumbusNorthFinals.htm.