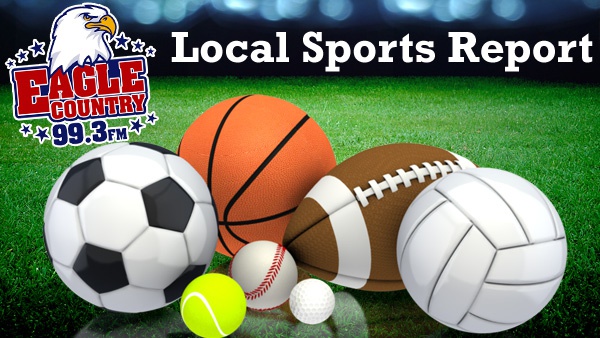 Jac-Cen-Del and South Ripley played an instant classic in boys basketball Friday.
Please report missing scores and statistics to 888-537-9724 or email sports -at- eaglecountryonline.com.
FRIDAY, FEBRUARY 22
BOYS BASKETBALL
Greensburg 61, East Central 52 – Greensburg claimed the EIAC title, running the table in the conference 7-0. East Central has to settle for third behind Connersville. East Central's Luke Collinsworth led with 18 points while Tyler Rohrbacher chipped in with 13.
Southwestern 94, South Dearborn 68 – South Dearborn led 41-38 at the half, but 2A #1 Southwestern exploded for 94 points in the second half. Southwestern's Foster Mefford led with 41 points. South Dearborn was led by Ethan Getz with 20 points and Isaiah Jefferson with 14. Alex Shackelford added 12 and Trey Theis had 10.
Hauser 59, Rising Sun 55
Milan 83, Union County 63
Jac-Cen-Del 66, South Ripley 64 overtime – JCD's Brandon Baber led his team with 15 points. Justin Ohlmansiek added 13 and TJ Menchhofer had 10.