A handful of wrestlers qualified for state, and two area teams compete at the regional in girls basketball.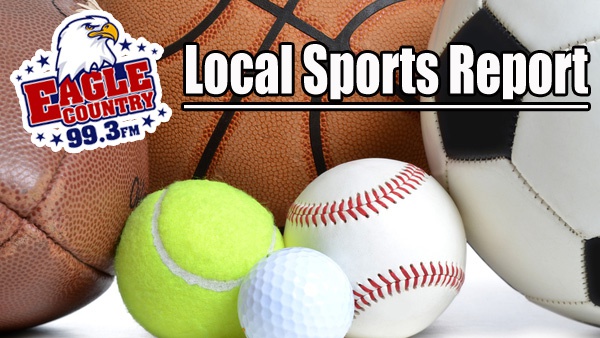 FRIDAY, FEBRUARY 11
BOYS BASKETBALL
South Ripley 42, South Dearborn 41
Greenfield Central 71, Franklin County 59 - The Wildcats have their 15-game winning streak snapped.
Chad Cox (FC): 16 points
Bridger Bolos (FC): 11 points
Switzerland County 63, Shawe Memorial 27
Southwestern (Hanover) 68, Rising Sun 51
SATURDAY, FEBRUARY 12
WRESTLING
IHSAA Semi-State at New Castle
East Central finishes 3rd as a team (94 points) behind Indianapolis Cathedral and Roncalli.
Individual Champs:
126 - Blake Wolf, EC (46-0)
160 - Charlie Euson, EC (44-2)
Advancing to State: Rider Searcy (EC, 145), Corbin Walston (L'Burg, 152), David Nash (EC, 182), Ryan Bovard (EC, 195).
EC grapplers taking 1st place at Semi-state are Blake Wolf & Charlie Euson! Congratulations @ectrojanwrestle The Trojan Wrestling Team takes 3rd place! Quite impressive finish! @ECTrojanSports pic.twitter.com/B2RL64g2B3

— East Central HS (@EastCentralHS) February 12, 2022
Congratulations Corbin Walston! State Qualifier! Go Tigers! pic.twitter.com/PfScxBCo90

— LHSTigersAthletics (@LburgTigers) February 13, 2022
GIRLS BASKETBALL
Class 4A Regional at Columbus North
Franklin 78, East Central 65 - The Lady Trojans end their season with a 22-5 record.
Bedford North Lawrence 53, Castle 44
Championship: Franklin 58, BNL 52
The day after losing is no easier than the day of but I wanted to provide a little perspective on this special group of individuals and say thanks to many others. #Together #RefuseToLose pic.twitter.com/a3iZRrUWp6

— Kevin Moore (@CoachKevinMoore) February 13, 2022
Class 2A Regional at Crawford County
North Knox 42, South Ripley 26 - The Lady Raiders end their season with an 18-9 record.
Forest Park 50, Eastern 46
Championship: Forest Park 46, North Know 39
BOYS BASKETBALL
Lawrenceburg 54, Rising Sun 38
Jackson Bobo (LB): 15 points, 12 rebounds
Logan Ahaus (LB): 9 points
Damon Carrigan (RS): 13 points
Cole Etherton (RS): 2 points
Tremendous sportsmanship by @LburgTigers .
Class Act!@ihsaa https://t.co/TscUxzGgAn

— Rising Sun HS (@risingsun_hs) February 13, 2022
Franklin County 49, Central Christian Academy 42
Chad Cox (FC): 22 points
Brant Ertel (FC): 9 points
East Central 41, Batesville 32
Southwestern (Hanover) 84, Milan 37
Henryville 47, Switzerland County 37