The South Dearborn boys soccer team continued to roll on Wednesday night.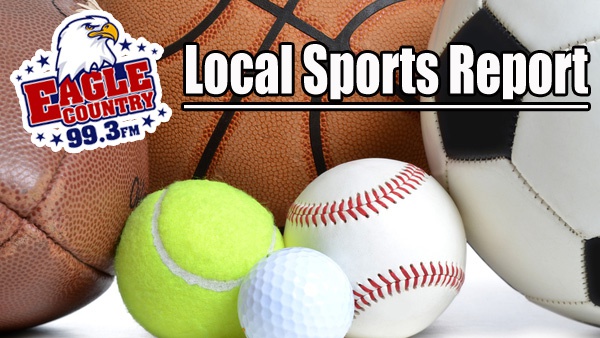 To report local sports scores, call 812-537-0944 or email news@eaglecountryonline.com.
BOYS SOCCER
South Dearborn 1, Jennings County 0 - Zander Clayton scored on a Jason Hall assists to give the Knights the win.
South Ripley 4, Shawe Memorial 3
Milan 0, Southwestern (Hanover) 0
BOYS TENNIS
South Dearborn 4, Milan 1 - Preston Sullivan was a winner in #2 singles. Lane Cutter picked up a win without stepping foot on the court due to a withdraw from the opposing team. Luke Brown and Grant McLane won in #2 singles. The longest match of the day was a three-hour, three-set victory for the Knights' pair of Ethan Fogle and Tyler Sloan.
CROSS COUNTRY
East Central Cross Country wins big at the annual Three Way! (info submitted by Jonathan Meyer)
Lawrenceburg High School hosted the annual three-way against Milan and East Central. The Boys and Girls of East Central won both races. The heat, well over 90 degrees, without a cloud in sky made it a hot day of racing up and down the levee. Due to the heat and a desire to keep the athletes out of the heat, the boys and girls' races were combined.
The Lady Trojans were the only complete team in the meet so they walked away with a perfect score but also took all of the top 5 positions sweeping the scoring points. Rachel Campbell established an early lead, and helped her fellow Trojans kept the pace, with many of them passing male runners on the course. Their times were slower, due to the heat, but nonetheless, a good night of racing!
1-Rachel Campbell- 22:15
2-Faith Hendershon- 25:09
3-Kendal Pflum- 26:27
4-Hannah Doan- 26:43
5-Jessica Bender- 26:45
7-Jocelyn Inderhees- 27:38
10-Jadda Hicks- 31:19
In the boys race the Trojans also won as a team scoring 15 and beating Lawrenceburg who scored 49; Milan had an incomplete team, but had the winning runner. Ben Riehle, of Milan, is a tough racer. He took the lead, but then was challenged several times by ECHS's Griffin Werner who took the lead from him a few times in the last mile. However, Ben took first place sprinting down to the finish. The Trojans took the next five places. Overall, the Trojans had a good strategy and did not go out fast, but took in mind the heat of the night and went out a bit more conservative and eventually crept up from the back as other runners were consumed with the heat.
1-Ben Riehle- 18:36
2-Griffin Werner- 18:39
3-Michael Schwebach- 19:59
4-Reily Small- 20:38
5-Brody Sandlin- 21:28
6-Logan Hicks- 21:29
7- Parker Flemming- 22:02
9- Nico DiMeglio- 22:22
10-Ethan Campbell- 23:17
GIRLS GOLF
SCHS girls golf continuing to improve throughout the season... pic.twitter.com/IjDOoISFM8

— Switzerland County Pacer Athletics (@GoSwitzCoPacers) August 27, 2020