Lawrenceburg's boys soccer team continued their strong start to the season, and South Dearborn picked up a win in volleyball.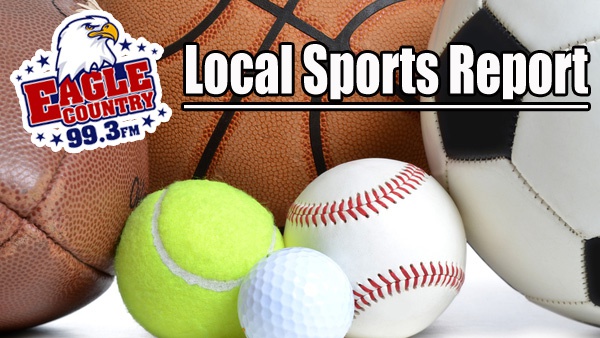 Report missing high school sports scores and stats to news@eaglecountryonline.com
BOYS SOCCER
Lawrenceburg 9, Rising Sun 0 - The Tigers improve to 3-0. Rising Sun falls to 2-1.
Connersville 8, Franklin County 0
Holy Cross (Ky.) 5, South Dearborn 0
Jac-Cen-Del 3, Switzerland County 2
Levi Curlin (SC): 2 goals
BOYS TENNIS
Batesville 4, Shelbyville 1 - The Bulldogs improve to 3-1 on the season.
#1 Singles: Cael Rahe (BV) def. (3-6, 6-3, 6-2)
#2 Singles: Jaden Smith (BV) wins (6-2, 6-2)
#3 Singles: Lyle Oesterling (BV) wins (3-6, 6-3, 6-1)
#1 Doubles: Cole Pride, Jackson Tracy (BV) win (6-0, 6-2)
#2 Doubles: Alec Bunselmeier, Sam Johnson (BV) win (6-3, 6-1)
VOLLEYBALL
South Dearborn 3, Switzerland County 1 (25-8, 22-25, 25-13, 25-22)
Emily Elliott (SD): 9 kills, 13 digs, 2 aces
Lillie Davis (SD): 14 digs, 11 assists, 5 aces, 6 kills
Saige Rogers (SD): 10 digs, 8 assists, 2 kills
Arynn Kunkel (SD): 14 digs, 6 kills
South Ripley 3, Hauser 1 (25-23, 25-10, 17-25, 25-21)
Sarah Meyer (SR): 14 kills, 5 digs, 13 receptions
Rachel Meyer (SR): 14 kills, 13 digs
Gracie Gunter (SR): 17 digs, 25 receptions
Brionna Linkel (SR): 30 assists
Greensburg 3, Batesville 0 (25-15, 25-17, 25-17)