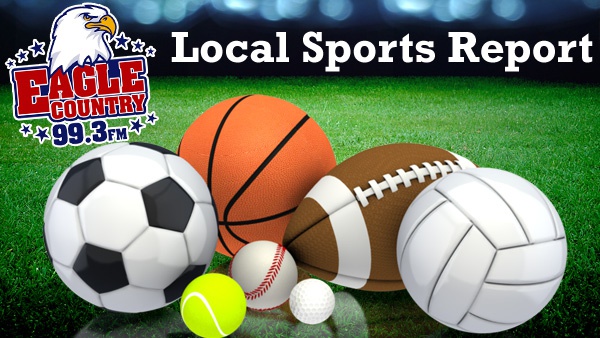 The first big weekend of fall sports included soccer, volleyball, golf, and cross country.
Please report missing scores and statistics to 888-537-9724 or email sports -at- eaglecountryonline.com.
FRIDAY, AUGUST 16
GIRLS GOLF
Franklin County won a three-way meet against Batesville and Oldenburg Academy at Hillcrest Country Club on Friday. Batesville's Emma Weiler was medalist with a scored of 39. Franklin County's Camryn Brewer carded a 43.
SATURDAY, AUGUST 17
BOYS SOCCER
Batesville 2, Milan 0 – Ian Powers and James Kuisel netted goals for Batesville while Joey Gutzwiller provided an assist.
GIRLS GOLF
Franklin County competed at the Lapel Invitational on Saturday, placing 6th out of 20 teams. FC senior Maggie Brack, was able to post a personal best score of 81 and place in the top 10.
GIRLS SOCCER
Trojans fall short 0-1 after a hard fought season opener against Badin (Oh). The difference came down to a PK with 4 mins left in the game. Keep working ladies. Impressive game. pic.twitter.com/JMuBUfoeM1

— ECLady TrojanSoccer (@ec_trojans) August 17, 2019
Badin (Ohio) 1, East Central 0
Seymour 1, Batesville 0
VOLLEYBALL
Batesville 3, Milan 0 – 25-15, 25-12, 25-13 – Batesville' Katie Bedel collected 15 kills and 2 blocks. Kylie Laker made 16 assists.
Rising Sun 2, Waldron 0 – 25-23, 25-23 – Tyrrah Miller and Lindsay Montgomery each had 4 kills for Rising Sun. Montgomery added 3 blocks and 4 digs while Miller had 6 digs. Kassidy Romans led with 11 digs.
Morristown 2, Rising Sun 0 – 25-12, 25-12
Scottsburg Three-Way Volleyball Tournament
Scottsburg 2, Switzerland County 1 - 25-10, 25-10, 25-12
Scottsburg 2, Crothersville 1 - 25-2, 25-7, 25-8
Crothersville 2, Switzerland County 1 - 25-18, 25-21, 20-25, 25-12
CROSS COUNTRY
SD a Winner at Blue River Valley Invite
South Dearborn girls won the Blue River Valley Earlybird Cross Country Invitational on Saturday. Rachel Rohe led SD by finishing third overall at 22:55.1. The South Dearborn boys were second in the team standings, with senior Deryk Tibbs leading the Knights in ninth place at 21:00.7.
Batesville competes at Terre Haute
The Bulldogs went to the Valley Cross Kickoff at the state finals course in Terre Haute on Saturday. The BHS boys finished 5th as a team, and the girls were 6th. Top performances for the boys were Adam Moster crossing the line at 18th in 17:00. The girls were led by sophomore Lily Pinckley crossing 7th at 19:57.