South Dearborn won their first baseball game of the season, and EC picked up a conference win in softball.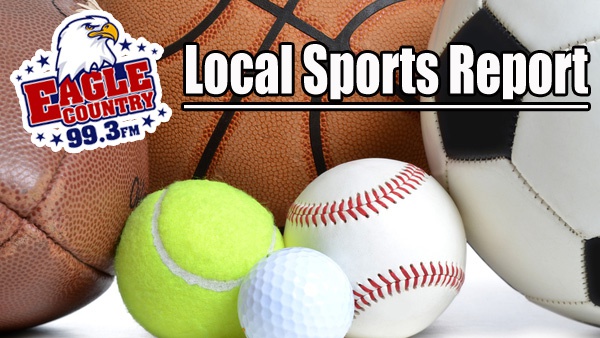 Report missing high school sports scores and stats to news@eaglecountryonline.com
BASEBALL
South Dearborn 10, Rushville 3 - The Knights collected 10 runs on nine hits, picking up a conference win in their opening contest of the season. Logan Thies, Reece Willoughby, Dalton and Hunter Hatfield all pitched holding Rushville to 6 hits and 3 runs.
Oldenburg Academy 13, Waldron 1
Jac-Cen-Del 11, North Decatur 7 - Freshman Brady Borgman led the way with 2 RBIs. Corey Hughes, Damon Hughes, and Nate Scoggins added an RBI each. Scoggins added eight strikeouts in 3.1 innings of relief. Cam Gehl picked up the win on the mound, going 3.0 innings and striking out five.
Columbus North 12, East Central 10
SOFTBALL
East Central 6, Connersville 4 - The Lady Trojans fell behind by four runs early in the contest but battled back with a run in the 3rd, three runs in the 5th and two runs in the 6th to come away with the conference win. Lindsay Henson pitched a complete game, giving up three hits, two earned runs, while striking out 11. Jessie Kincer, Megan Kincer, Emma Ertel, Lindsay Henson, and Payge Callahan each knocked in a run for the Trojans. EC improves to 3-0 on the season and 1-0 in the EIAC.
Batesville 9, Jac-Cen-Del 5 - The Lady Bulldogs improve to 4-0 to start the season. Kylie Laker led the way with 3 RBIs. Paige Oldham and Kaylin Hinners added 2 RBIs each. Renee Lecher pitched a complete game, striking out five.
Switzerland County 4, Austin 1 - Hailey Sainz, Lily Sparks, and Nora Hankins knocked in runs for the Lady Pacers.
Scottsburg 7, Lawrenceburg 1 - The Lady Tigers fall to 0-3 on the season.
Edinburgh 19, Oldenburg Academy 1
GIRLS TENNIS
Oldenburg Academy 5, South Dearborn 0