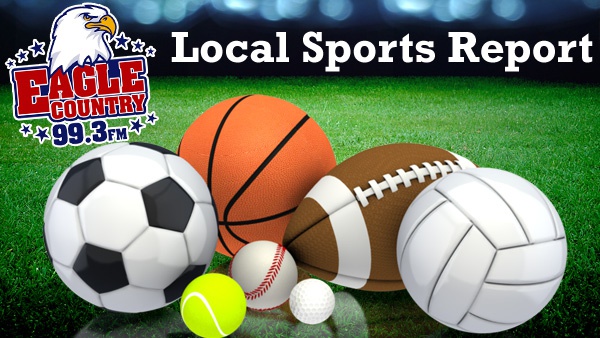 East Central softball's Natalie Schnell collected 5 RBI in a Trojans win Tuesday.
Please report missing scores and statistics to 888-537-9724 or email sports -at- eaglecountryonline.com.
BASEBALL
Lawrenceburg 10, Union County 6
Shelbyville 1, East Central 0
Milan 6, Batesville 0 – Milan's Colton Reathford hit a home run. Quinn Werner had Batesville's only hit.
Southwestern 15, Jac-Cen-Del 1 – JCD was limited to 3 hits.
SOFTBALL
Union County 24, Lawrenceburg 6
East Central 10, Rushville 0 – EC slugger Natalie Schnell went 3-for-3 with a home run, a double, 5 RBI and 2 runs scored. Starting pitcher Lindsay Henson pitched all 5.0 innings with 8 strikeouts, a hit, 4 walks, and no runs.
South Dearborn 3, Rising Sun 0
Connersville 14, Batesville 8
Greensburg 11, Franklin County 0
North Decatur 13, Milan 11 – Hailey Smith, Courtney Bruns and Erin Widener each had a pair of RBIs for Milan. Taryn Cline had two doubles, an RBI and a run scored.
Oldenburg Academy 13, Shawe Memorial 2
BOYS GOLF
Greensburg defeated East Central 167-190 on Tuesday.
GIRLS TENNIS
East Central 5, South Dearborn 0
TRACK & FIELD
East Central girls won a tri-meet over Columbus North and Shelbyville on Tuesday. The EC boys placed second behind Columbus North.