Switzerland County continues to impress in softball.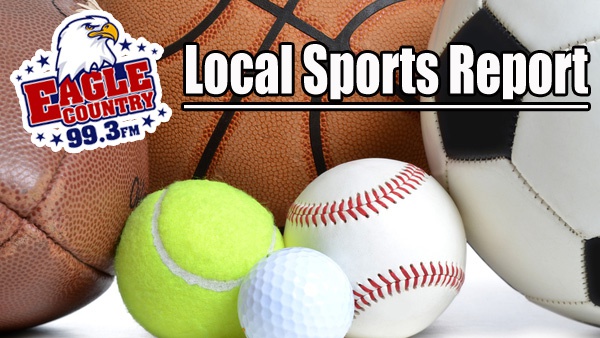 Report missing high school sports scores and stats to news@eaglecountryonline.com
BASEBALL
Jac-Cen-Del 12, Waldron 2 - The Eagles pick up a big win on Coach Bradshaw Field dedication night.
https://t.co/pDQisurtii pic.twitter.com/AfFpsP1XVt

— JCD Sports (@JCDSports) April 20, 2021
SOFTBALL
Batesville 15, Lawrenceburg 13 - Emma Belter, Paige Oldham, Kylie Laker, and Sara Ripperger all homered for the Lady Bulldogs. Taylor Lawrence had 4 RBIs for the Tigers.
Switzerland County 3, Providence 1 - Jessica and Maddie Duvall had an RBI each to power the Lady Pacers. Lily Sparks pitched a complete game, striking out 12. Switzerland County is now 7-0 this season.
Franklin County 9, Jac-Cen-Del 0 - Michaela Ferman recorded 3 hits and 3 RBIs for the Lady Wildcats. She also struck out 11 batters in 6.2 innings.
TRACK & FIELD
Varsity Boys and Girls Track both finish 1st in a meet vs. Rising Sun and Switzerland County

— LHSTigersAthletics (@LburgTigers) April 21, 2021
GIRLS TENNIS
Girls Tennis travels to the commonwealth to defeat Beechwood. #ECtennis #weareec #roadkill @ECTrojanSports

— East Central Tennis (@ECTrojanTennis) April 20, 2021