Auston Young competed the first two weekends of November in Las Vegas.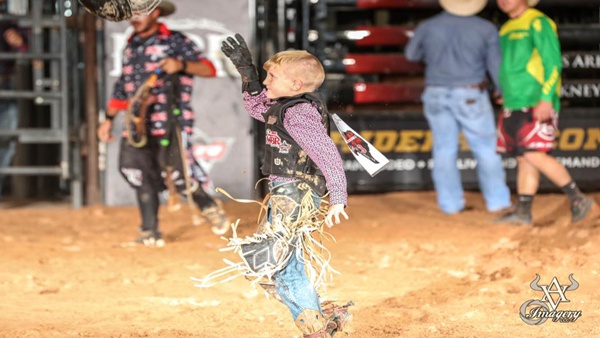 Auston Young. Photo by Greystone Farms.
(Las Vegas, NV) - Auston Young has returned home after competing in the Minature Bull Riding World Competition.
This competition was held in Las Vegas the first two weekend of November.
The 5th grader rode some of the top ranked mini bulls and faced some of the world's toughest competition.
During the Last Chance Qualifier rodeo, Auston earned enough points to move onto the MBR World Finals.
Although our local cowboy didn't come home with the 1st place buckle, he kept his head held high and is ready for the 2020 season.
You can visit the Greystone Farm Facebook page to view a short video from the competition.
RELATED STORIES: