Ashton Craig is a highly-sought recruit with numerous D-1 offers.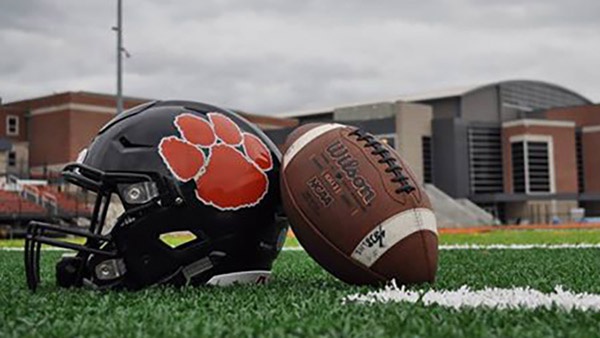 (Lawrenceburg, Ind.) – A Lawrenceburg High School football standout is featured on the cover of a magazine.
Tigers senior Ashton Craig is one of 25 Indiana prep stars to grace the cover of the 2021 Indiana Football Digest.
Prior to each football season, the Indiana Football Digest selects the Prime Time 25 standout football players from across the state to be featured on the cover.
Craig, a three-star offensive line prospect, fits the bill with several D-1 offers.
The list includes Iowa, Nebraska, Northwestern, Vanderbilt, Air Force, Ball State, Baylor, Boston College, Central Michigan, Cincinnati, Columbia, Duke, Eastern Michigan, Florida State, Indiana, Iowa State, Miami (Oh.), Purdue, Toledo, Tulane, Wake Forest, Western Michigan, and Yale.
According to 247 Sports, Craig has visits lined up at Iowa, Nebraska, Northwestern, and Vanderbilt.
Craig's senior season begins on Friday, August 20 when Lawrenceburg hosts East Central. Eagle Country 99.3 will be there for the call.
Congratulations Ashton Craig! On the cover of the best football book out there! Go Tigers! https://t.co/dNBIhkw2uL

— Ryan Knigga (@lhstigercoach) June 2, 2021