Kentucky Speedway held its first NASCAR race in 2011.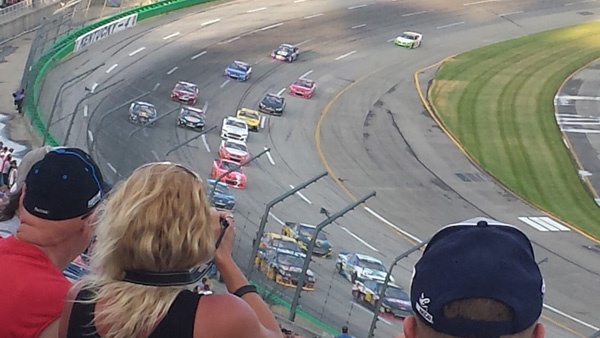 (Sparta, Ky.) – Kentucky Speedway will not host a NASCAR race in 2021.
NASCAR is expected to make significant changes to its 2021 Cup Series schedule when its released Wednesday by adding more variety to its 36-race schedule.
Among the reported changes are more road-course races, including Indianapolis Motor Speedway on August 15, 2021. NASCAR is also planning a dirt track race at Bristol on March 28.
Kentucky joins Chicagoland as two tracks that will not be featured during the 2021 Cup Series.
Speedway EVP and GM Mark Simendinger released the following statement regarding NASCAR's decision:
"As the new NASCAR 2021 schedule has come to light, we are disappointed to share that Kentucky Speedway will not be hosting you in the Bluegrass State in 2021. Your support has meant the world to us and we would like to sincerely thank you for your support of our Speedway. The past two decades have been filled with memorable moments that will last a lifetime. Your dedication and passion is what motivated us to do our best every day. As we evolve our property into a multi-use facility, we will continue to keep you updated about our future plans."
Anyone who purchased tickets to 2020 NASCAR events at Kentucky Speedway, should visit the track's exchange form page to seek a refund.