Lawrenceburg and Batesville boys tennis teams will benefit from first round byes at the South Dearborn sectional.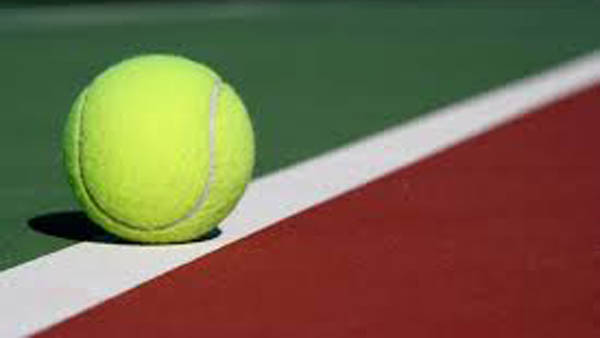 (Indianapolis, Ind.) - The sectional pairings for the 52nd Annual IHSAA Boys Tennis State Tournament were revealed to an online audience via IHSAAtv.org this evening.
A total of 297 schools were drawn and placed into brackets for the team tournament which begins Wednesday, Sept. 26 and runs through Saturday, Sept. 29. Host sites will announce dates and times for each match.
The 64 team sectional winners will advance to regional play Oct. 2 and 3 at 16 sites. The regional champions will advance to semi‐ state play Oct. 6 at Center Grove, Culver Academies, Homestead and Jasper. The eight‐team state finals are scheduled for Oct. 12 and 13 with state quarterfinal matches played at Carmel and Center Grove while semifinals and the state championship matches at North Central in Indianapolis.
Two‐time defending state champion and top‐ranked Carmel will host Sectional 53 and take on cross‐town rival University in its opening match. Last year's state runner‐up and 13th‐ranked Jasper will meet Pike Central in the four‐team Sectional 17.
Munster, currently ranked No. 9, drew a bye and await the Calumet‐Griffith winner. The Mustangs own the state's longest sectional championship string in the sport winning 37 years in a row. That mark is the third‐ longest active streak in the state in all sports trailing only Evansville Mater Dei's wrestling team and Munster's girls tennis team, both of which have won 42 consecutive sectional titles.
State tournament brackets, including dates and times and results for each match, will be uploaded to IHSAA.org this week.
About the Draw
To conduct the random drawing for the state tournament, the IHSAA places ping‐pong balls representing each school in a given sectional into a lottery‐style air mix machine. A motorized fan in the bottom of the machine blows the balls around the inside of the transparent container and air then forces each ball up through a tube in random order. For example, the first ball retrieved from the machine will be the first placement in the first match with the second ball representing their opponent in that match. The third ball to come out is the third placement in the second match with the fourth ball their opponent in the second match. That same method is followed through all sectionals, regionals and semi‐states to determine every team's placement in the bracket.
Sectional 16 at South Dearborn (6 teams)
M1: Milan vs. South Dearborn.
M2: East Central vs. Oldenburg Academy.
M3: Batesville vs. M1 winner.
M4: Lawrenceburg vs. M2 winner.
Championship: M3 winner vs. M4 winner.
Sectional 13 at Connersville (4 teams)
M1: Union County vs. Franklin County.
M2: Rushville Consolidated vs. Connersville.
Championship: M1 winner vs. M2 winner.
Our sectional draw was announced last night. @ECTrojanSports @S_DCSC @SDCS_SUPER @TrojansATC #ECTennis pic.twitter.com/DiumiSzyau

— East Central Tennis (@ECTrojanTennis) September 25, 2018