There are some great teams and intriguing matchups in our area.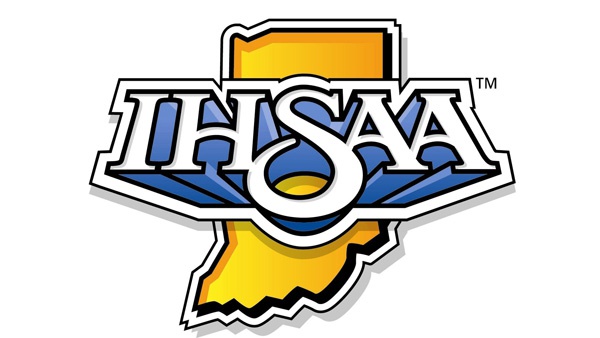 (Indianapolis, Ind.) – The road to Indianapolis has been mapped out for girls high school basketball teams throughout the state.
The 46th Annual IHSAA Girls Basketball State Tournament draw was held on Sunday evening.
Sectional games will begin Tuesday, February 2 and run through Saturday, February 6. The regional round will follow on February 13. Semi-states will be played on February 20, and the four state championship games will be played at Bankers Life Fieldhouse in downtown Indianapolis on Saturday, February 27.
In Class 4A, East Central (#6) will host one of the tougher sectionals in the entire state. Four of the six teams in Sectional 14 are inside the top-30 in the Sagarin Rating, including East Central (20), Martinsville (21), Columbus East (26) and Columbus North (29).
In Class 3A, Rushville will host a sectional full of EIAC teams. Lawrenceburg and Greensburg look to be two of the favorites in Sectional 29. The Lady Pirates are 6-0 against sectional opponents, while the Lady Tigers are 5-0. Both teams will face each other in the regular season finale on January 28. Rushville could also be considered a favorite with the highest Sagarin Rating in the group at 57 overall.
ORVC teams will clash at the Class 2A Sectional 45 at South Ripley. The six team sectional features Switzerland County (16-4), South Ripley (13-4) and Southwestern (Hanover (11-6).
In Class 1A, Sectional 60 will feature two of the top 10 teams in the state. #2 Jac-Cen-Del and #9 Waldron are on opposite sides of the bracket, setting up a potential championship game.
Full brackets featuring area teams are listed below.
Class 4A Sectional 14 at East Central
G1: Columbus East vs. East Central – Tuesday, February 2
G2: Columbus North vs. Bloomington South – Tuesday, February 2
G3: Martinsville vs. Winner of G1 – Friday, February 5
G4: Bloomington North vs. Winner of G2 – Friday, February 5
Championship: Winner of G3 vs. Winner of G4 – Saturday, February 6
Class 3A Sectional 29 at Rushville
G1: Lawrenceburg vs. Connersville -Tuesday, February 2
G2: Greensburg vs. Franklin County - Wednesday, February 3
G3: Rushville Consolidated vs. South Dearborn – Wednesday, February 3
G4: Batesville vs. Winner of G1 – Friday, February 5
G5: Winner of G2 vs. Winner of G3 – Friday, February 5
Championship: Winner of G4 vs. Winner of G5 – Saturday, February 6
Class 2A Sectional 45 at South Ripley
G1: Milan vs. Southwestern (Hanover) – Tuesday, February 2
G2: South Ripley vs. North Decatur – Tuesday, February 2
G3: Switzerland County vs. Winner of G1 – Friday, February 5
G4: South Decatur vs. Winner of G2 - Fri. February 5
Championship: Winner of G3 vs. Winner of G4 – Saturday, February 6
Class 1A Sectional 60 at Waldron
G1: Oldenburg Academy vs. Jac-Cen-Del – Tuesday, February 2
G2: Southwestern (Shelbyville) vs. Waldron – Wednesday, February 3
G3: Rising Sun vs. Hauser – Wednesday, February 3
G4: Morristown vs. Winner of G1 – Friday, February 5
G5: Winner of G2 vs. Winner of G3 – Friday, February 5
Championship: Winner of G4 vs. Winner of G5 – Saturday, February 6