The new groupings are for boys and girls basketball, boys and girls soccer, football and volleyball.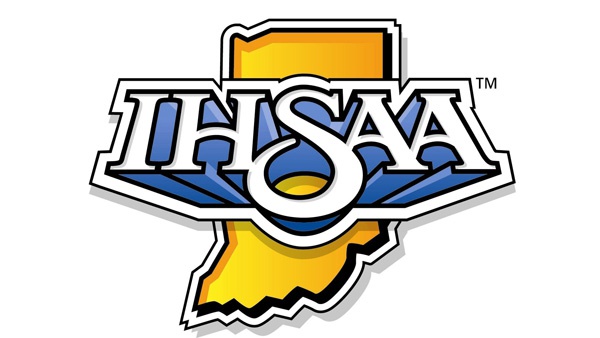 (Indianapolis, Ind.) - Sectional groupings will look a little different when the 2019-2020 Indiana high school sports season starts.
The Indiana High School Athletic Association Executive Committee announced Monday their approved sectional groups in six team sports: football, boys and girls basketball, boys and girls soccer, and volleyball.
The newly announced alignments which follow class realignment announced in February, will be in place for the 2019-20 and 2020-21 school years.
In football, East Central will welcome some new challengers in their Class 4A sectional, including Jennings County, Madison, and Greenwood.
Falling out of Class 4A is Franklin County. The Wildcats will instead compete in a 3A sectional that features EIAC rivals Lawrenceburg, Greensburg, Batesville and Rushville.
Milan will also drop down a class in 2019. The Indians find themselves in a 1A sectional that features Oldenburg Academy, North Decatur and South Decatur.
In boys basketball, the biggest shakeup comes in Class 2A with the realignment of what has become the South Ripley sectional, which will only include five teams the next two seasons. Triton Central replaces both Switzerland County and Southwestern (Hanover).
Another change that will affect both boys and girls basketball is the reclassification of Connersville, who will compete at the 3A level this season against the likes of Lawrenceburg, Batesville, Franklin County and South Dearborn.
A full list of sectional groupings are listed below.
FOOTBALL
Class 4A Sectional 23
East Central, Greenwood, Jennings County, Madison, Martinsville, Mooresville, Silver Creek, South Dearborn
Class 3A Sectional 31
Batesville, Brownstown Central, Charlestown, Franklin County, Greensburg, Lawrenceburg, Rushville, Scottsburg
Class 2A Sectional 39
Clarksville, Eastern (Pekin), Mitchell, Paoli, Providence, Switzerland County, Triton Central, Union County
Class 1A Sectional 47
Cambridge City Lincoln, Hagerstown, Knightstown, Milan, North Decatur, Oldenburg Academy, South Decatur, Tri
BOYS BASKETBALL
Class 4A Sectional 14
Bloomington North, Bloomington South, Columbus East, Columbus North, East Central, Martinsville
Class 3A Sectional 29
Batesville, Connersville, Franklin County, Greensburg, Lawrenceburg, Rushville, South Dearborn
Class 2A Sectional 44
Milan, North Decatur, South Decatur, South Ripley, Triton Central
Class 2A Sectional 45
Austin, Clarksville, Henryville, Providence, Southwestern (Hanover), Switzerland County
Class 1A Sectional 60
Hauser, Jac-Cen-Del, Morristown, Oldenburg Academy, Rising Sun, Southwestern (Shelbyville), Waldron
GIRLS BASKETBALL
Class 4A Sectional 14
Bloomington North, Bloomington South, Columbus East, Columbus North, East Central, Martinsville
Class 3A Sectional 29
Batesville, Connersville, Franklin County, Greensburg, Lawrenceburg, Rushville, South Dearborn


Class 2A Sectional 45
Milan, North Decatur, South Decatur, South Ripley, Southwestern (Hanover), Switzerland County
Class 1A Sectional 60
Hauser, Jac-Cen-Del, Morristown, Oldenburg Academy, Rising Sun, Southwestern (Shelbyville), Waldron
BOYS SOCCER
Class 3A Sectional 12
Connersville, East Central, Greenfield-Central, Mt. Vernon (Fortville), New Palestine, Richmond, Shelbyville
Class 2A Sectional 28
Batesville, Franklin County, Greensburg, Lawrenceburg, Rushville, South Dearborn
Class 1A Sectional 44
Greenwood Christian Academy, Hauser, Morristown, Oldenburg Academy, Southwestern (Shelbyville)
Class 1A Sectional 45
Jac-Cen-Del, Milan, Rising Sun, Shawe Memorial, South Ripley, Southwestern (Hanover), Switzerland County
GIRLS SOCCER
Class 3A Sectional 12
East Central, Greenfield-Central, Mt. Vernon (Fortville), New Palestine, Richmond, Shelbyville
Class 2A Sectional 28
Connersville, Franklin County, Lawrenceburg, Rushville, South Dearborn
Class 1A Sectional 45
Milan, Oldenburg Academy, Rising Sun, South Ripley, Switzerland County
VOLLEYBALL
Class 4A Sectional 14
Bloomington North, Bedford North Lawrence, Bloomington South, Columbus East, Columbus North, East Central, Martinsville
Class 3A Sectional 29
Batesville, Connersville, Franklin County, Greensburg, Lawrenceburg, South Dearborn, Rushville
Class 2A Sectional 45
South Decatur, Milan, North Decatur, South Ripley, Southwestern (Hanover), Switzerland County
Class 1A Sectional 62
Crothersville, Jac-Cen-Del, Medora, Oldenburg Academy, Rising Sun, Trinity Lutheran, West Washington