Several student-athletes from Eagle Country were recognized.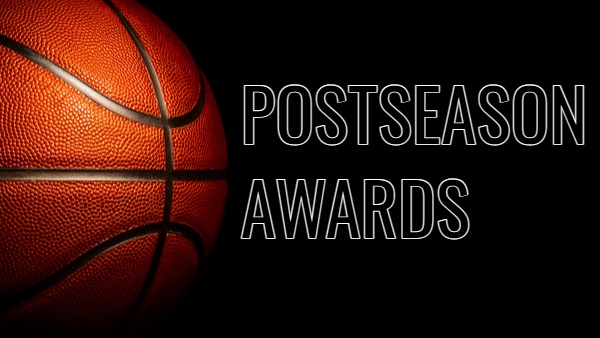 Shutterstock photo.
(Indianapolis, Ind.) - Several area high school basketball stars have been recognized for their accomplishments in the classroom.
The Indiana Basketball Coaches Association released their 2020-21 Boys and Girls Academic All-State Teams on Wednesday.
Rising Sun's Landon Cole and South Ripley's Cody Samples were named to the Boys Academic All-State First Team.
The IBCA took grade-point average and academic class rank into consideration along with athletic performance in areas such as points per game, rebounds per game and assists per game.
"The quality of these student-athletes shows that success in academics and success in athletics are not separate entities," Witty said. "Rather, in many cases, a player's success in the classroom directly contributes to his or her success on the floor."
Another 15 boys basketball players from Eagle Country were named academic all-state honorable mention:
East Central: Reid Cleary, John Hotel, Logan Rohrbacher, Aiden Knecht, J.J. Stenger
Lawrenceburg: Reece Denning, Adam Burd
Rising Sun: Chris Bowne, Kolton Smith
Milan: Josh Clark, Adam Norman, Ethan Schwipps
Batesville: R.J. Powell, Lleyton Ratcliff
South Ripley: Bryce Franklin
Several area girls also earned honorable mention:
Jac-Cen-Del: Anna Hubbard, Dillian Hughes, Katherine Kuhn
South Dearborn: Megan Howell
East Central: Kyla Maxwell
Oldenburg Academy: Pam Meneses, Abby Haverkos
Rising Sun: Maddi Wilson
A full list of IBCA Academic All-State honorees can be found at Indiana Basketball Coaches Association | IBCA (ibcacoaches.com).
Congrats to @landoncole32 for making first team Academic All-State. Also, congrats to Chris Bowne and Kolton Smith for being honorees Academic All-State. I know how hard these young men have worked in the classroom. #ShinersRiseUp

— Rising Sun Boys' Basketball (@BrandonSnodgr18) March 17, 2021
Congratulations to @aburd23 and @Rdenning13 on receiving @IBCA_Coaches Academic All-State Honorable Mention for basketball season! Proud of you both on this accomplishment!@LburgTigers @seilocalsports @eagle993 pic.twitter.com/qfiUmTiACs

— Lawrenceburg Tigers Basketball (@LburgTigerHoops) March 17, 2021
Congrats to Anna Hubbard, Dillan Hughes, Kadee Kuhn for your Honorable Mention selections @JCDSports @JcdBball https://t.co/rv4QhCObaW pic.twitter.com/unnunjUmPy

— Scott Smith (@basketballzen) March 17, 2021