East Central and Lawrenceburg combined for five all-conference selections.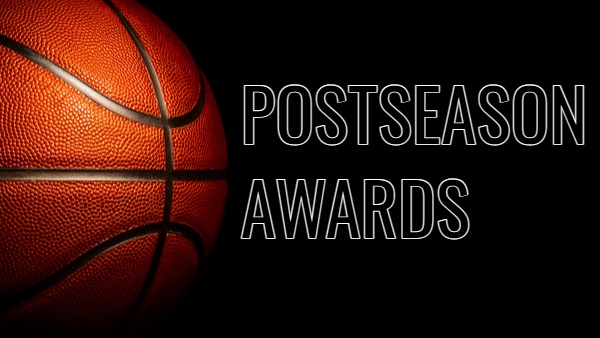 (St. Leon, Ind.) – The East Central Lady Trojans basketball team is celebrating three all-conference selections, including the MVP of the conference.
The 2020-21 EIAC Girls Basketball All-Conference Team was released on Thursday.
East Central went 7-0 against EIAC opponents holding off Lawrenceburg (6-1) to win the conference. The Lady Trojans were led by EIAC MVP Hope Fox and all-conference selections Josie Trabel and Kyla Maxwell.
Fox averaged 18.6 points per game against conference opponents. Trabel wasn't too far behind at 16.3 PPG. Maxwell was more of a do-it-all type player for Coach Kevin Moore, ranking among the conference leaders in steals, assists and field goal percentage.
2020-21 all-conference selections for the EIAC have been announced:

𝐉𝐫. 𝐇𝐨𝐩𝐞 𝐅𝐨𝐱 | 𝐄𝐈𝐀𝐂 𝐌𝐕𝐏
𝐒𝐫. 𝐊𝐲𝐥𝐚 𝐌𝐚𝐱𝐰𝐞𝐥𝐥
𝐒𝐨. 𝐉𝐨𝐬𝐢𝐞 𝐓𝐫𝐚𝐛𝐞𝐥

Sr. Charsan McCory & So. Julia Tiemann also received votes for the 7-0 conference champs. #TrojanPride pic.twitter.com/DF8LP85UXn

— East Central Girls Basketball (@EastCentralGBB) February 14, 2021
Lawrenceburg's Kirsten Cross and Kierah Lowe were named all-conference selections.
The rest of the all-conference team was made up of players from Rushville, Greensburg and Connersville.
The full 2020-21 EIAC Girls Basketball All-Conference Team is listed below.
1. MVP Hope Fox, East Central (81)
2. Josie Trabel, East Central (76)
3. Olivia Yager, Rushville (64)
4. Annika Marlow, Rushville (52)
5. Melina Wilkison, Greensburg (50)
6. Taylor Cooney, Greensburg (49)
7. Jaeda Miller, Rushville (42)
8. Kirsten Cross, Lawrenceburg (36)
9. Anna West, Greensburg (33)
10. Kyla Maxwell, East Central (30)
11. Kierah Lowe, Lawrenceburg (27)
12. Paige Dunaway, Connersville (18)