Peyton Rossi broke two more records last weekend.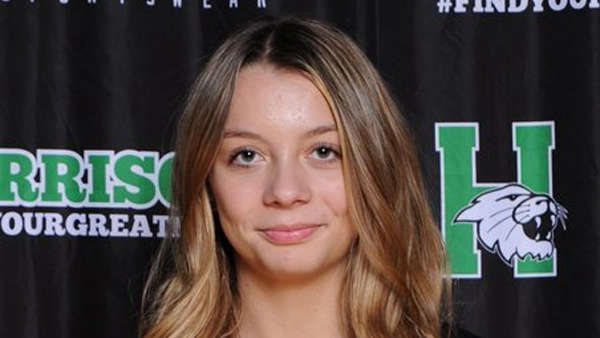 Peyton Rossi. Photo by Harrison Athletics.
(Harrison, Oh.) – Peyton Rossi has wasted no time etching her name in the Harrison High School record books.
The freshman swim star broke the school record in the 100 Free and 200 Backstroke last weekend.
Rossi's 100 free time of 56.38 broke the previous record of 56.84 that was set in 2007 by Aimee Glindmeyer.
In the 200-backstroke event, Rossi shattered the school record with a time of 2:19.76. The previous record of 2:43.25 was set by Erin Link in 2020.
Rossi has literally been breaking records since her first high school meet, where she broke the school record in the 200 individual medley against Lawrenceburg. She currently holds seven school records.
The next meet for Harrison is scheduled for Monday, January 24 at home against Lawrenceburg.
RELATED STORIES
Harrison's Rossi Breaks School Record In First Meet Of The Season