Hitting Henry's Home Course & Golf Lab would be a facility that no other high school program in the area would have.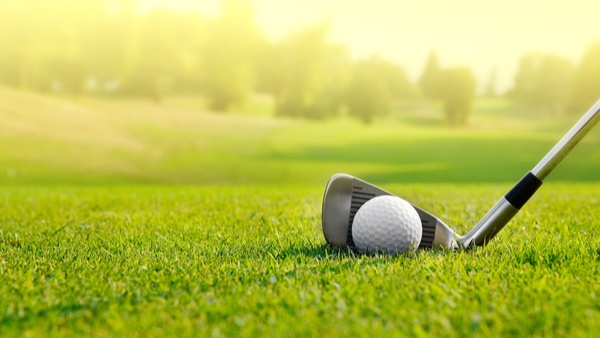 Shutterstock photo.
(Harrison, Oh.) – From the Activity Center to brand new multi-use turf fields, Harrison High School's athletic facilities are top notch.
The Harrison Golf programs are hoping to create another state-of-the-art facility that no other high school program in the area will have.
Hitting Henry's Home Course and Golf Lab is an indoor instruction facility for the boys, girls and junior high programs to improve their game.
Athletic director Mark Meibers says the school is in planning stages for the indoor practice facility, which would be conveniently located at Harrison High School in a vacated classroom.
Henry's Home Course and Golf Lab would feature:
2 (12'x12') hitting bays with real feel, top of the line hitting mats
2 Flight Scope MEVO+ Simulators/Golf Swing Analyzers that can be used indoors and outdoors
TGC 2019 Golf Simulator Software for each MEVO+ which includes thousands of courses and practice modes
2 computers with wireless projectors to run the simulator software
24'x30' indoor putting green
Golf specific training and workout items with storage for all golf training equipment/bags/clubs/balls
Meeting space decorated to create a golf course atmosphere
In order to make the indoor golf facility come to fruition, Harrison Athletics is seeking donors.
Sponsorships are available for $50 to $1,000. Each sponsorship comes with a gift, such as access to the Golf Lab, golf polo, etc.
#THINKBIG! BIG things are happening for the Harrison Golf Programs! We are in the planning stages for an indoor practice facility at Harrison High School. Hitting Henry's Home Course & Golf Lab coming soon! ⛳️💪🏻@HarrisonGolfers @swocsports @HarrisonWildcat @hjswildcat @eagle993 pic.twitter.com/cHDaKQPDns

— Harrison Wildcats AD (@wildcatsofhhs) February 16, 2021