The win on Saturday was Mark Foster's first as FC head coach.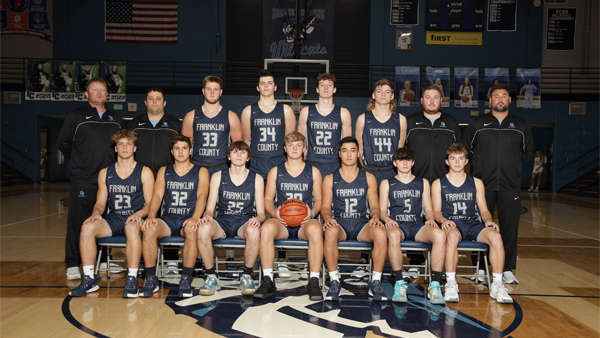 Photo by Franklin County Athletics.
(Brookville, Ind.) – Franklin County's boys basketball team set a school record while picking up their first win of the 2021-22 season.
On Saturday, the Wildcats defeated Centerville 58-11.
The 47-point margin of victory is the largest point differential in school history. The previous record was a 43-point win over Northeastern during the 2005-06 season.
Chad Cox led the way offensively with 21 points. Austin Hill and Brant Ertel chipped in with seven and five points, respectively.
Defensively, the Wildcats put the clamps on the Centerville offense, holding them without a point in both the second and fourth quarters.
The record-breaking performance helped earn Mark Foster his first win as Wildcats head coach.