Congratulations to Eva Grace Quinlan.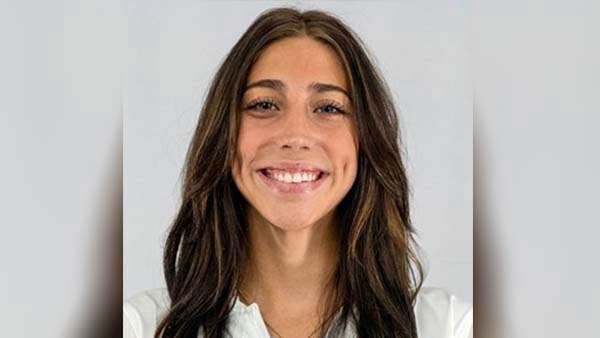 Eva Grace Quinlan. Indiana State University Athletics photo.
(Terre Haute, Ind.) - A South Dearborn High School alum is making a name for herself at the collegiate level.
Indiana State University sophomore Eva Grace Quinlan recently earned her way onto the 2022 Missouri Valley Conference Outdoor Track and Field All-Conference Team.
Quinlan made all-conference by finishing as the runner-up in the heptathlon.
The heptathlon consists of seven events including the 100-meter hurdles, high jump, shot put, 200-meter dash, javelin throw, long jump and 800-meter run.
Of the seven events, Quinlan placed first in the high jump (5'3"), second in the 200-meter dash (25.59), and fourth in the 100-meter hurdles (15.40).
During the indoor track and field season, Quinlan also made all-conference after placing third in the pentathlon.
Quinlan was a two-time state qualifier in the 300-meter hurdles at South Dearborn.