Sydney Bostic had a fantastic sophomore season at Franklin College.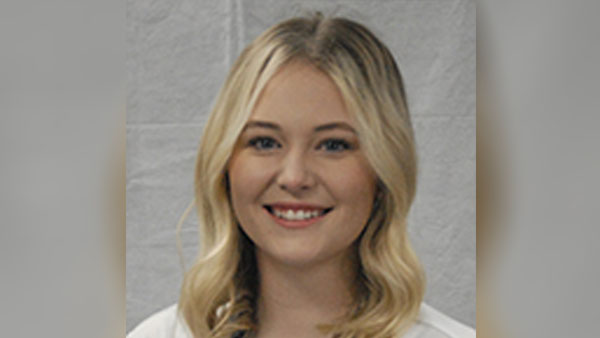 Sydney Bostic. Photo by Franklin Athletics.
(Carmel, Ind.) – A former Rising Sun Lady Shiners softball star is shining at the collegiate level.
Sydney Bostic, a sophomore at Franklin College, was recently named to the Heartland Collegiate Athletic Conference First Team.
The Aurora native hit .409 this season and tied for the team lead with 29 RBIs. She only struck out three times all season, a team low.
Bostic also had a fielding percentage of 95.8 percent against HCAC opponents.
Franklin went 21-15 this season. They were eliminated form the HCAC Tournament on Friday in a 9-4 loss to Transylvania.