Marty Anderson and Jameson McGrane will report to the Gulf Coast League for further evaluation.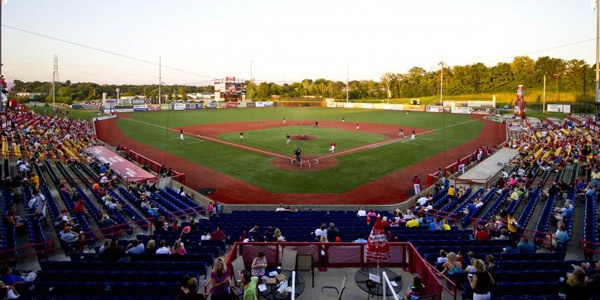 (Florence, Ky.) – Just days after losing a player to the New York Mets organization, the Florence Freedom are sending two more players to play affiliated baseball.
The club announced Wednesday that pitchers Marty Anderson and Jameson McGrane have signed contracts with the Miami Marlins.
Anderson is no stranger to minor league baseball as he played at Single-A in the Mets organization last summer. As for this season, the left-hander has appeared in nine games for the Freedom, posting a 2.45 ERA and 33 strikeouts over 25.2 innings.
"We were told to start getting Marty innings out of the bullpen to get him another shot at affiliated baseball, so we did just that, and it paid off," said Freedom manager Dennis Pelfrey. He continued, "Marty has great stuff as a pitcher and can get any hitter out. He has come a long way since 2015. We are very happy for him, and he will be tough to replace."
McGrane, a power right-hander, will also find himself in a bullpen role with the Marlins organization. This season, McGrane threw 9.1 innings, surrendering just two hits while striking out 19 batters.
"Jameson is a guy I had in the California Winter League in 2016. We knew he had the stuff to be very good, and gave him some things mechanically to work on, and he did just that. We took him out of the Frontier League draft this year and never looked back," said Pelfrey. "He had positioned himself as our closer, and the Marlins took note. Great kid and deserves this opportunity, we will miss both guys, but now it's time for some others to step up."
The Freedom has sent a total of 40 players to affiliated baseball, including infielder Jose Brizeula, who was signed by the New York Mets organization last week.
Anderson and McGrane are expected to go to the Gulf Coast League for further evaluation.