The weekly awards went to students at Milan, JCD, South Ripley and Switzerland County.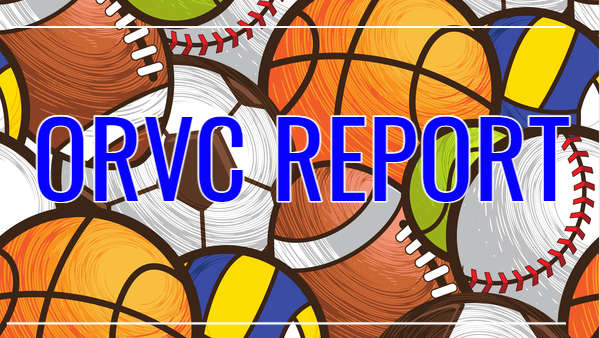 Shutterstock photo.
(Milan, Ind.) – Five student-athletes have earned weekly honors from the Ohio River Valley Conference.
The ORVC Report for January 23-28 was released on Thursday.
Milan's Emma Voss was named the ORVC Girls Basketball Player of the Week. Voss totaled 36 points, five rebounds and four steals in two games.
The ORVC Boys Basketball Players of the Week are Jac-Cen-Del's Devin Grieshop and Switzerland County's Canaan Johnson.
Grieshop put up 32 points, 11 rebounds, nine assists, and seven steals in two games. Johnson scored 17 points and grabbed 28 rebounds in two games.
Switzerland County's Nathan Furnish and South Ripley's Darcie Diem were named the ORVC Performers of the Week in swimming. Evan Eaglin was also highlighted for breaking the South Ripley school record in the 50 yard freestyle on January 24 (:24.30).
South Ripley's 200 yard medley relay team also set a school record with a time of 2:09.96.
Other top performers for the week of January 23-28 are listed below.
GIRLS BASKETBALL
Claudia Oliver (SW) 9 pts, 7 rebs, 2 ast vs. JCD
Olivia Simpson (SW) 3 pts, 15 rebs vs. JCD
Jenna Peelman (RS) 21 pts, 21 rebs in 2 games
Katelynn Samples (SR) 12 pts, 6 rebs, ast, blk vs. JCD
Audrey Barron (SM) 17 pts, 5 rebs, 3 stl vs. Rising Sun
Reese Obendorf (SR) 12 pts, 5 rebs, 6 defl, 2 ast, 2 stl vs. JCD
Allison Knoebel (SM) 12 pts, 5 rebs, 3 stl vs. Rising Sun
Olivia Neal (JCD) 33 pts, 16 rebs, 2 ast, 2 3's, stl in 2 gms
Ava Turner (SM) 10 pts, 5 rebs, 2 stl vs. Rising Sun
Reagan Hughes (JCD) 22 pts, 6 rebs, 5 stl, 3 3's, 3 ast in 2 gms
Julia Meyer (JCD) 17 pts, 5 rebs, 4 ast, 3 stl vs. S'western
Bri Stow (SC) 31 pts, 7 rebs, 5 stl in 2 games
Baylee Morris (RS) 21 pts in 2 games
Halle Archer (SC) 31 pts, 13 rebs, 6 stl in 2 games
Alyssa Simpson (RS) 13 pts, 17 rebs in 2 games
Courtney Higgins (SC) 14 pts, 13 ast, 7 rebs in 2 games
BOYS BASKETBALL
Peyton Cloud (SW) 18 pts, 9 ast, 4 rebs vs. Milan
Gabe Riehle (M) 10 ppg, 2 rpg, 77% FG in 2 games
Peyton Gwin (SW) 18 pts, 6 rebs, 4 ast vs. Milan
Cole Henry (SR) 20 pts, 8 rebs, 4 blk vs. Law'burg
Landon Kidwell (SW) 18 pts, 8 blks vs. Milan
Peyton Merica (RS) 26 pts, 18 rebs, 6 ast, 3 stl in 2 games
Jacob Williams (SC) 31 pts in 2 games
Dylan Martin (RS) 22 pts, 12 rebs, 10 ast, 2 stl in 2 games
Cooper Todd (SC) 13 pts vs. Milan
Brady Works (RS) 30 pts, 14 rebs, 6 ast, 2 stl in 2 games
Matt Dickman (JCD) 21 pts, 10 rebs, 3 ast, 3 stl in 2 games
SWIMMING
Boys / Girls
Nathan Furnish (SC) :24.16 50 YD Free Elizabeth McKittrick (SR) :26.16
Landon Saylor (SR) 1:02.31 100 YD Free Olivia Kavanaugh (SR) 1:01.85
Derek Hoskins (SC) 2:12.00 200 YD Free Darcie Diem (SR) 2:21.41
Parker Sutherlin (M) 5:39.51 500 YD Free n/a
Evan Eaglin (SR) 1:02.60 100 YD Fly Darcie Diem (SR) 1:11.46
Dylan Thomas (M) 1:04.19 100 YD Breast n/a
Nathan Furnish (SC) 1:10.17 100 YD Back Elizabeth McKittrick (SR) 1:09.79
Dylan Thomas (M) 2:11.34 200 YD IM Olivia Gilley (SR) 3:20.17
Milan 1:46.62 200 YD Free Relay South Ripley 1:57.50
Milan 1:54.09 200 YD Medley Relay South Ripley 2:55.28
Milan 4:23.59 400 YD Free Relay n/a