Gov. DeWine is expected to release an official executive order today.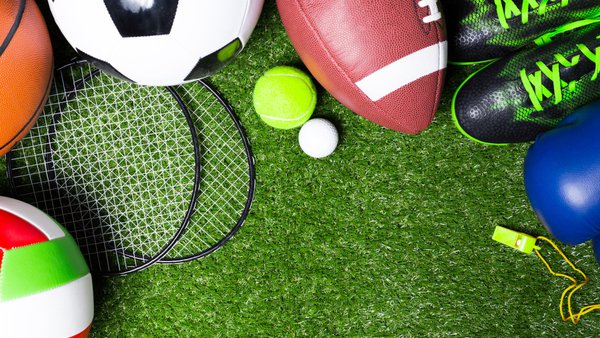 (Columbus, Oh.) – Fall sports have been green-lighted in the State of Ohio.
Governor Mike DeWine announced Tuesday that contact and non-contact fall sports can resume competition beginning August 21.
"I hope that the desire to have a season will inspire our young people, our athletes, our student-athletes, 24/7 to be as careful as they can," said Governor DeWine during his press conference Tuesday. "I hope also that our coaches will use this an opportunity to focus on helping these young people understand what really is at stake. If they are going to be able to play, that they are going to have to do everything they can to keep COVID out of their team."
Lt. Governor Jon Husted issued a similar statement.
"Much like the sport you play, success of this opportunity lies with the execution of the game plan," said Husted. "Athletes, coaches and families must demonstrate the discipline to follow the rules so that they can protect themselves and teammates from the spread of the coronavirus."
Husted added that one of the benefits of resuming sports is that athletes, coaches and families have an additional incentive to make sure that they are doing the right things off the playing field as it relates to wearing masks and social distancing.
Thank you @GovMikeDeWine and @LtGovHusted for giving our schools a chance to have a season! #OHSAA administrator update going out to member schools shortly, followed by press release at 4:45. #WeGotASeason pic.twitter.com/F4F2h26qp4

— OHSAASports (@OHSAASports) August 18, 2020
Gov. DeWine is expected to release a full executive order on Wednesday outlining the guidelines for return to play, including information on spectators in the stands and safety precautions.
The governor did say Tuesday that there will be no spectators other than family members or individuals very close to the student athletes. There will also be a limit on the number of players dressing for contests. The limits are 60 in football; 22 in soccer and field hockey; and 15 in volleyball.
The OHSAA, based on guidance from the governor's office, will also limit marching and/or pep bands to perform only at home contests.
The fall sports seasons are scheduled to begin as follows:
Friday, August 21 – soccer, field hockey and volleyball
Monday, August 24 – cross country and football
Golf and girls tennis have already started
OHSAA interim executive director Bob Goldring issued the following statement on return to play:
"The OHSAA is moving forward because we want kids to have an opportunity to participate, and the Governor's Office is providing that opportunity and a chance. So, for that we are most appreciative. It's important to remember that our student-athletes have been practicing and training with others for weeks and even months, and it has gone well. So, we believe they deserve the chance to move forward, and that the high school space is also different than the collegiate space. COVID-19 certainly has created a risk factor, and that is something on which each family has to decide for their student, and each local school district has to make decisions on moving forward based on all the information they have been presented," Goldring continued. "But we also believe our student-athletes, coaches and school administrators – in education-based programs – are suited to be the best advocates for safety, strongly promoting and following mandates and recommendations to wear facial coverings, stay socially distanced and so forth. Our coaches, especially, are role models to so many of our student-athletes. So hopefully our student-athletes will follow their lead and guidance, especially when they talk to students about what to consider away from school."
Governor DeWine's full executive order can be seen here.